A growing number of Republicans are now rallying behind Rep. Jim Jordan's (R-OH) bid to become the next House Speaker. This shift in support follows three significant endorsements from former holdouts, Rep. Mike Rogers (R-AL), Rep. Ann Wagner (R-MO), and Rep. Ken Calvert (R-CA).
While Rep. Jordan's path to the position seemed inevitable, 11 "moderate" Republicans have still not pledged their support. These members include Reps. Don Bacon (NE-02), Vern Buchanan (FL-16), and Mario Díaz-Balart (FL-26), among others. Their hesitation has provoked a response from fellow party members, urging them to unite behind Rep. Jordan and prioritize party interests over personal agendas.
Three massive endorsements for @Jim_Jordan this morning from GOP members who were holdouts:

– @RepMikeRogersAL
– @RepAnnWagner
– @KenCalvert

Speaker Jordan is inevitable and any Republican who doesn't vote for him tomorrow is actively rooting for Democrats to have power.

— Greg Price (@greg_price11) October 16, 2023
These are the last RINOs holding up the House from electing Jim Jordan as Speaker.

If you live in their districts, get on that phone right now. pic.twitter.com/grzAhPKBJs

— Citizen Free Press (@CitizenFreePres) October 16, 2023
Rep. Anna Paulina Luna (R-FL) has been especially vocal, challenging her colleagues to a public debate and reminding them of the overwhelming support Rep. Jordan enjoys among GOP voters. This sentiment was echoed by Reps. Ronny Jackson (R-TX) and Byron Donalds (R-FL), both of whom expressed their enthusiasm for Rep. Jordan's nomination.
A closed-door session last week saw Rep. Jordan securing the GOP conference by a vote of 124-81, a significant margin that has only been bolstered by recent endorsements. Rep. Austin Scott (R-GA), who initially attracted votes from Republicans displeased with Kevin McCarthy's removal, has now publicly backed Rep. Jordan. Even former Speaker Kevin McCarthy (R-CA) has expressed confidence in Rep. Jordan's prospects.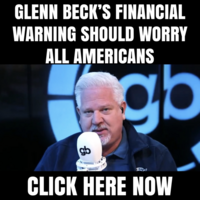 Rep. McCarthy, who was unceremoniously ousted from his leadership position following a mutiny by conservative House members, came around to the need for the GOP to select its next leader following the disastrous campaign of Majority Leader Steve Scalise (R-LA). The Lousiana Republican announced his departure from the race for Speaker after concluding he could not secure the support from 217 members to survive a full vote by the House.
"My focus is to get Jim Jordan elected Speaker, get this Congress back moving again. It's one thing to get elected, it's another thing to govern," McCarthy said.
"Look, I realize how difficult it is. It took me 15 rounds… We've gotta find a way to get back instead of allowing eight people for personal purposes to join Democrats to disrupt America," he added, a not-so-veiled criticism of a small conservative faction, led by Rep. Matt Gaetz (R-FL), that filed the original motion to vacate the Speaker's position.
The ascent of Rep. Jordan to House Speaker would ensure that the GOP's impeachment inquiry into President Joe Biden could continue, an avenue Rep. Jordan has led for months as Judiciary Committee Chair. He previously chaired the ultra-conservative House Freedom Caucus and has pushed for many of the causes near and dear to the grassroots including ending funding for the war in Ukraine, parents' rights bills, and securing the southern border.
Former President Donald Trump's endorsement of Rep. Jordan and Majority Leader Steve Scalise's (R-LA) unexpected withdrawal from the race also signals a consolidated Republican front. As the House reconvenes, it's clear that outside allies of Rep. Jordan have been effective in swaying opinions. With a vote potentially happening as early as Tuesday, eyes are on the remaining holdouts.
However, not all is smooth sailing. Some Republicans are courting far-left Democrat House leader, Hakeem Jeffries (D-NY), to explore a potential power-sharing deal. Jeffries commented on the internal discord among Republicans, emphasizing the Democrats' commitment to bipartisanship and serving the American public.