California Congresswoman Maxine Waters (D-CA) made a scene during Tuesday's vote to elect a new Speaker of the House, drawing deafening boos from her colleagues as she turned her opportunity to cast her vote into a tirade against Rep. Jim Jordan (R-OH), the Republican nominee.
The Western Journal grabbed a clip from C-SPAN capturing the drama after the House Clerk called Rep. Waters' name. She stood up and shouted the name of Democratic Minority Leader Hakeem Jeffries (D-NY) before calling Rep. Jordan an "insurrectionist." She was quickly silenced beneath an audible wall of outcries across the chamber.
WATCH:

Another reporter with POLITICO claimed to have seen Rep. Jordan smirking or laughing in response while one of his colleagues asked what the "communist" California Democrat had said.
Jordan laughs when Rep. Maxine Waters calls Jordan an "insurrectionist."

One House R says loudly: "Huh? What did the communist say?"

— Olivia Beavers (@Olivia_Beavers) October 17, 2023
Rep. Waters was rebuked in 2018 by then-Speaker Nancy Pelosi (D-CA) for calling on Democrats to "confront" Trump White House officials while they were out in public. She has called top Republicans "domestic terrorists," gotten into open shouting matches on the House floor, and threw a visible public fit upon learning that Roe v. Wade had been overturned.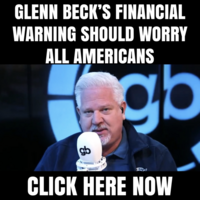 Heading into the vote Tuesday, a number of Democrats had quietly approached a sliver of Republicans opposed to Jordan in the hopes of garnering five GOP votes to elect a bipartisan governing leadership, though whether that would mean the House Speaker were Republican or Democrat was never fleshed out. Democrats previously worked with former Speaker Kevin McCarthy (R-CA) to pass a short-term government spending bill that expires in just a few weeks and prompted conservatives to call for McCarthy's removal.
The House meets again on Wednesday to undertake a second round of voting. Rep. Jordan remains the favorite but faces holdouts from 11 or more Republicans who fear the loss of their own seats by voting for the conservative stalwart. A groundswell of conservative activists, mobilized by outside agitators like Glenn Beck, have been "melting the phone lines" of Congress in a bid to pressure the remaining holdouts like Rep. David Joyce (R-OH) to fall in line. Rep. Joyce has openly promised to nominate an alternate to Jordan if he does not succeed in the second round of voting.