Conservative radio host Glenn Beck lit into the shrinking band of Republican holdouts threatening to derail Rep. Jim Jordan's (R-OH) bid to serve as the next Speaker of the House, complaining they are behaving like petulant third graders putting personal grudges ahead of the good of the country.
Beck spoke to listeners on his program Tuesday morning who are eagerly waiting to see whether Jordan prevails in a vote to anoint the next Speaker slated for later in the day. While the Ohio congressman has made great strides in bringing former opponents into his campaign, there are up to 11 Republicans who remain opposed to his bid. Jordan can only afford to lose four GOP votes if he is to secure the top spot.
"Stop being in third grade. I don't care if you like somebody or not, I really don't. I don't care if you like them. You're not gonna go through life liking everybody. And stop thinking it's third grade and 'well I'm not gonna give you my vote because [whining]. Good heavens, grow up! The country is at stake," Beck shouted as he asked listeners to call their congressmen before the expected noon vote.
WATCH:

"I want you to call your congressmen and say 'What the hell are you doing?' If you lose the House, if you compromise and give us some panny-ass wussy who's in bed with the Democrats, you're done, and I will take every dollar I have to fund competitors against you. I'll campaign, I'll make signs, I'll put them in the yard. I'll campaign against you, and I will not forget," he warned.
House aides said Monday evening that congressional phone lines were "melting" under the withering heat from grassroots activists pressuring the GOP to fall in line and select Rep. Jordan as a new Speaker after more than a week since the removal of former Speaker Kevin McCarthy (R-CA). Onetime opponents of Jordan, including McCarthy and Armed Services Committee Chair Mike Rogers (R-AL) have since announced their support, putting the conservative firebrand just a handful of votes shy from clinching the position.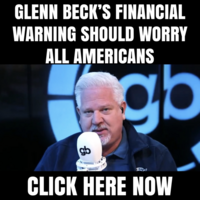 Former President Donald Trump, once floated as a possible Speaker who could come in and bridge the divide, has since given his "complete and total endorsement" to Rep. Jordan, an ally who has played a leading role in the impeachment inquiry into President Joe Biden.