Biden Justice Department special counsel Jack Smith suffered a setback in court Tuesday as the judge presiding over his classified documents case against former President Donald Trump ruled that he is not entitled to hoard the documents in a private facility outside of the Florida district.
Smith previously requested approval from Judge Aileen Cannon, a Trump appointee, to keep the documents obtained from the FBI's raid of Mar-a-Lago in a secure facility in Washington, D.C., more than 1,000 miles away from the Southern District of Florida where the case against former President Donald Trump is taking place. Judge Cannon ruled Thursday that Smith must share the documents with Trump's legal team in a location convenient to them.
"The parties are advised the production of classified discovery to defense counsel is deemed timely upon placement in an accredited facility in the Southern District of Florida, not in another federal district," Cannon wrote. "It is the responsibility of the Office of the Special Counsel to make and carry out arrangements to deposit such discovery to defense counsel in this District."
NEW: Judge Aileen Cannon just denied Special Counsel Jack Smith's request to create a secure facility in DC which would have forced Trump and defendants to travel to DC to view some "classified documents" in Smith's other case against Trump.

Polar opposite of Judge Chutkan: pic.twitter.com/V1xzUQQKBF

— Julie Kelly 🇺🇸 (@julie_kelly2) October 17, 2023
The decision is another good sign for President Trump and builds on Judge Cannon's previous decision this summer denying Smith the opportunity to shield his list of 84 witnesses from the president's legal team. Smith argued that President Trump's frequent criticisms of his court cases on social media threaten to prejudice or intimidate witnesses who might see their names made public.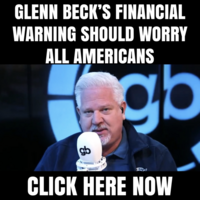 Court observers have added that Smith is relying on a perforated legal strategy more tailored to enflaming the emotions of jurors than presenting unbiased facts. They cited as an example Smith's use of words like "fraud/fraudulent," used 63 times, "false/falsely" 94 times, five mentions of "fake" and three uses of the word "sham." Some of them predicted that much of the government's case against Trump will be thrown out.
Smith is prosecuting President Trump under the 1917 Espionage Act, arguing the former president should have known better than to take documents containing classified national security secrets from the White House in the days following his departure. President Trump has denied the claim, saying he had the right to declassify all documents in his possession under the Presidential Records Act.
Alina Habba, one of the president's most high-profile attorneys, has threatened Smith's team with a wave of depositions to uncover bias in the case. She cited as example orders from FBI officers who raided Mar-a-Lago to turn off security cameras while the search was underway.