House Minority Leader Hakeem Jeffries (D-NY) told Meet The Press that a handful of Republican members of Congress have reached out to House Democrats in order to cut a deal that would stop House Judiciary Committee Chairman Jim Jordan (R-OH) from becoming Speaker. Jeffries seemingly confirmed earlier reports that a group of House Republicans, led by Rep. Mike Rogers (R-AL), were working to stop Jordan due to their anger over the removal of former Speaker Kevin McCarthy (R-CA). The plot is ongoing despite the fact that McCarthy has endorsed Jordan and urged the Republican conference to rally around him.
"We heard you talking about a bipartisan solution to resolving this stalemate in the House. Are you actually having conversations behind the scenes with your Republican counterparts about trying to create a bipartisan solution, a governing coalition?" asked Meet The Press host Kristen Welker.
"There are informal conversations that have been underway. When we get back to Washington tomorrow, it's important to begin to formalize those discussions," Jeffries answered.
"From the very beginning of this Congress, House Democrats have made clear that we want to continue to put people over politics and to fight for things like lower costs, better paying jobs, safer communities, and to build an economy that works from the middle out and the bottom up. On the other hand, House Republicans have been focused on fighting each other," he continued. "It's time to end the Republican civil war so we can get back to doing the business of the American people. And we as House Democrats are committed to finding that bipartisan path forward in a meaningful way."
When asked why formal conversations were not underway already, Jeffries said that was on his "Republican colleagues."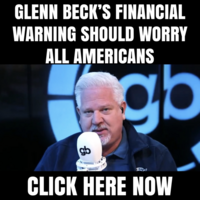 "We have made clear publicly and privately that we are ready, willing, and able to enter into a bipartisan governing coalition that puts the American people first and solves problems for hardworking American taxpayers. My Republican colleagues have a simple choice," the Democrat House leader said. "They can either double or triple down on the chaos, dysfunction and extremism or let's have a real conversation about changing the rules of the house so it extremism or let's have a real conversation about changing the rules of the house so it can work in the best interest of the American people."
Jeffries — who frequently brands his political opponents as "extremists" and "white supremacists" who need to be "eradicated like a malignant tumor" — framed his party as being grounded in reality while claiming that House Republicans represent dysfunction and extremism.
We want to ensure that votes are taken on bills that have substantial Democratic support and substantial Republican support so that the extremists aren't able to dictate the agenda," Jeffries said when asked about Democrat demands. "The current rules of the House have facilitated a handful of Republicans being able to determine what gets voted on in the House of Representatives and that undermines the interests of the American people. We can change the rules to facilitate bipartisanship and that should be the to facilitate bipartisanship and that should be the starting point of our conversation."
On Saturday, reports surfaced that a handful of House Republicans were reaching out to their Democrat colleagues in order to work out a power-sharing agreement that would stop Jim Jordan from becoming Speaker and spite Rep. Matt Gaetz (R-FL) for filing the motion to vacate the chair. "They put us in this ditch along with eight traitors," House Armed Services Committee Chair Mike Rogers (R-AL) told reporters. "We're still the majority party, we're willing to work with them but they gotta tell us what they need."
Rogers reportedly said that there was "there was nothing that Jordan could do to get his support as Speaker of the House," according to a report from the Anniston Star. Other Republicans, including Reps. Ann Wagner (R-MO), Don Bacon (R-NE), and Mario Diaz-Balart (R-FL) have also stated that they will not vote for Jordan, according to NBC News.
Former Speaker Kevin McCarthy has thrown his support behind Jordan and urged his supporters in the Republican conference to do the same. During an appearance on Fox News' Sunday Morning Futures, McCarthy reiterated his support for Jordan and expressed confidence that he will secure the necessary votes.
A formal vote is expected to be held on Tuesday.