Former House Speaker Kevin McCarthy (R-CA) has announced his support for Judiciary Committee Chair Jim Jordan (R-OH) in the ongoing race for his replacement. McCarthy later told reporters that he is confident that Jordan will get to the required vote threshold to win in a floor vote.
When asked for an update on the process, McCarthy told reporters that things were "going well," adding that he believes a new House Speaker will be elected "shortly."
He was then asked whether he would support Rep. Austin Scott (R-GA) for the position, who had emerged as an alternative to Jordan in a GOP conference vote earlier today. Jordan was ultimately able to secure the Republican nomination, gaining 25 votes since the previous vote, where he narrowly lost to House Majority Leader Steve Scalise (R-LA).
"I'm going to support Jim," McCarthy said when asked if he would support the alternative candidate. Scott later stated that the "conference has spoken" and urged his supporters to vote for Jordan instead.
"Do you think that he has the votes to go to the floor?" another reporter asked McCarthy. "I think he's got the votes, but we'll see," McCarthy answered.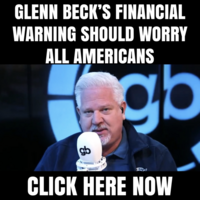 Scott was one of many Republicans who have expressed their dissatisfaction with Rep. Matt Gaetz (R-FL) and the additional eight Republicans who voted to oust McCarthy. "Look, I think everybody has a right to run. I think Jim is better prepared in the process to be Speaker," McCarthy said when asked about Scott's bid.
McCarthy appears confident that his support for Jordan will help to convince Republican members who are still upset about the motion to vacate to compromise and agree on a new speaker.
Rep. John Rutherford (R- FL) said earlier in the day that he is still supporting Kevin McCarthy, arguing that four percent of the conference should not be allowed to override the remaining 94 percent. "I'm a no on allowing Matt Gaetz and the other seven to win by putting their individual in as speaker," Rutherford told reporters.
In a separate encounter with reporters, McCarthy urged the conference to come together and threw cold water on calls for his return from some Republican members. "We've gotta get this back on track, we've got to solve this problem," the former House Speaker said. "I think we're on a path now to do that. They were wanting to debate a-lot of different things. They said, 'let's move through this, let's have a good debate.'"
"They tried to make a motion in there to bring me back and I just told them, 'no, let's not do that. Let's walk through this and have an election,'" he continued. "And I think Jim Jordan would do an excellent job."