The House Republican conference has chosen Rep. Jim Jordan (R-OH) as their nominee for Speaker of the House, with a vote of 124-81.
Rep. Austin Scott's (R-GA) bid, like others, was seen by many as an effort from the establishment GOP to counter the rising influence of Jordan, who received the public backing of former President Donald Trump.
Rep. Jordan's path to the nomination has been marked by both support and resistance. His candidacy seemed to solidify after Majority Leader Steve Scalise (R-LA) removed himself from contention, failing to secure the 217 votes needed for a full House nod.
Jordan's history as the chair of the ultra-conservative House Freedom Caucus positioned him as a strong contender, even as he faced skepticism from moderate GOP members.
BREAKING: The House Republican conference has voted to nominate @Jim_Jordan Speaker of the House on a vote of 124-81.

It's completely ridiculous how many Republicans voted against him. These votes should not be kept secret.

— Greg Price (@greg_price11) October 13, 2023
🚨 BREAKING: Jim Jordan gains ground in second internal vote for Speaker, wins 152-55

— Benny Johnson (@bennyjohnson) October 13, 2023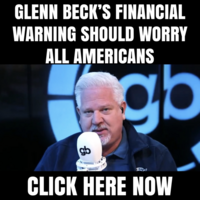 Support for Jordan grew, evidenced by endorsements like that from Rep. Richard Hudson (R-NC), an ally of former Speaker Kevin McCarthy (R-CA). Hudson stated that rallying behind the conservative icon is the "best chance to stop [President Joe] Biden."
Still, as Punchbowl News' Jake Sherman reports, a House floor vote today is doubtful considering Jordan only secured 124 of the conference's votes, and challenges persist.
When thinking about Jordan's chances of becoming speaker here, keep in mind two things:
– He increased his vote total by just 24
– Austin Scott got in minutes before the race and said he didn't want to be speaker and he got 81 votes.

I cannot see how they bring this to the floor…

— Jake Sherman (@JakeSherman) October 13, 2023
Throughout his tenure in the House, Rep. Jordan has served on several committees, most notably the House Judiciary Committee and the House Oversight Committee. In these roles, he has been a vocal critic of various Democratic initiatives and has been at the forefront of several high-profile hearings, including those related to the impeachment of President Donald Trump.
While support from ultra-conservative House members grew, Rep. Matt Gaetz (R-FL) shifted his allegiance from Scalise to Jordan. Gaetz was vocal in his criticism of former Speaker Paul Ryan's fiscal policies, blaming him for the rising national debt.
U.S. Senator Ted Cruz (R-TX) threw his weight behind Jordan, stating that he views the Ohio representative as a "good friend and strong conservative."
With the nomination now in place, the political landscape is set for a contentious race for the Speakership. The final decision, which will be played out on the House floor, promises to be a defining moment in the trajectory of the GOP.
Rep. Jordan has been floated as a potential candidate for the Speaker of the House position, especially given his prominence within the conservative wing of the GOP. There have been moments of speculation and support around his potential candidacy in the past, especially from the more conservative members of the Republican Party.
Known for his staunch conservative views, Jordan has been a vocal supporter of former President Donald Trump and has often aligned himself with Trump's policies and positions. His stances on limited government, conservative fiscal policies, and strict interpretations of the Constitution have made him a favorite among many in the conservative base.