Congressman George Santos (R-NY), has made headlines again after verbally confronting an anti-Israel protestor in the Longworth House Office Building and then storming through the halls, press in-tow, unleashing an expletive-laden tirade upon them. Santos has been embroiled in scandal ever since his election stemming from alleged fabrications in his personal history made on the campaign trail and charges he embezzled campaign funds.
The bizarre tale unfolded after Santos left Congressman Tim Burchett (R-TN) while holding someone's as yet unidentified baby. When asked if the baby was his, he replied cryptically: "Not yet."
George Santos just left Tim Burchett's office with a baby in his arms. When asked if it was his baby, he said "not yet." pic.twitter.com/QQsfPAo8hC

— Matt Rice (@matthew___rice) October 13, 2023
Shortly after, the press caught up with Santos following a verbal altercation with an anti-Israeli protestor identified as Shabd Singh of Washington by Sahil Kupar, Senior National Political Reporter for NBC News. Santos pointed the man out to Capitol Police who later reportedly detained the man.
He launched into a walking, screaming rant at the man calling him "human scum" and a "terrorist sympathizer."
Reportedly, Singh is a Jewish American who is critical of Israel's policies regarding Palestinians and was at Longworth Building to speak with former Speaker Kevin McCarthy (R-CA).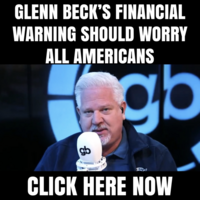 The bizarre scene that ensued saw Santos storming away still screaming and berating the man even long after he was out of earshot, while answering questions from reporters, ranting and raving in a video shared to X by Nolan McCaskill of The Messenger.

He told reporters, "He has no business in this building. What's happening in Israel is abhorrent," according to The Daily Mail. He continued, "No one defending Hamas has any business in this building…He's an animal. He's a f***ing terrorist sympathizer."
"And the next time he tries to walk past me. With a child in my hand, I want him out of here," he reportedly told Capitol Police.
"The gentleman back there is a terrorist sympathizer that has no business in this building…" he said according to CSPAN. "Nobody defending Hamas has any business in this building whether you're elected, whether you're a civilian."

According to reporter Rogan O'Handley aka DC Draino, Singh was handcuffed and detained by USCP.
By way of an explanation, Santos wrote in a post to X, "A pair of terrorist sympathizers got in my face, cursed at me, screaming and berating the baby in my arms. Here's what I have to say: Elected or unelected, terrorist sympathizers in the halls of Congress are unacceptable."

As has been reported by multiple outlets since Oct. 10th per a Department of Justice press release, Santos is facing a "23-count superseding indictment," in the United States District Court for the Eastern District of New York on "one count of conspiracy to commit offenses against the United States, two counts of wire fraud, two counts of making materially false statements to the Federal Election Commission (FEC), two counts of falsifying records submitted to obstruct the FEC, two counts of aggravated identity theft, and one count of access device fraud, in addition to the seven counts of wire fraud, three counts of money laundering, one count of theft of public funds, and two counts of making materially false statements to the United States House of Representatives." He will be due back in court on Oct. 27th.
United States Attorney for New York Breon Peace told the press, "As alleged, Santos is charged with stealing people's identities and making charges on his own donors' credit cards without their authorization, lying to the FEC and, by extension, the public about the financial state of his campaign.  Santos falsely inflated the campaign's reported receipts with non-existent loans and contributions that were either fabricated or stolen."
FBI Assistant Director-in-Charge James Smith added, "Santos allegedly led multiple additional fraudulent criminal schemes, lying to the American public in the process.  The FBI is committed to upholding the laws of our electoral process.  Anyone who attempts to violate the law as part of a political campaign will face punishment in the criminal justice system."