On Wednesday, things got heated when Fox News' Brian Kilmeade tried throwing former Speaker Kevin McCarthy's 96% Congressional Approval rating in Rep. Tim Burchett's face. Burchett was one of the eight GOP Rep's who voted to oust former Speaker McCarthy.
"Do you feel good about your vote?," Kilmeade asked.
"I don't work for the people in Congress. I work for the people in the second district of Tennessee," Burchett fired back.
According to Fox News' transcript, Burchett explained himself by saying,
"Overwhelmingly, the folks are tired of the fact that we take in $5 trillion and we spend $7 trillion. Leadership continues to pass these Continuation Resolutions. They push us right up against a holiday. Well, guess what? The 45-day one is pushed right up against it. We took off six weeks this summer from August — we usually just take off August. They decided to take over two more weeks. I feel like that's a failure of leadership. They are the ones that set the schedule. He is the Speaker. Ultimately but the buck stops where and diverting the attention somewhere seems just wrong."
A back and forth ensued between the Fox host and the Congressman with Kilmeade emphasizing the historic nature of the vote and seeming to minimize Burchett's concerns. He asked: "You realize this is the first time in history that this has been done. You are upset about six weeks in the summer. Did you call him during the summer and say can we get back to work?"
Burchett replied, "I'm also upset at the fact that we're $36 Trillion in debt." To which Kilmeade countered: "Is that Kevin McCarthy's fault?"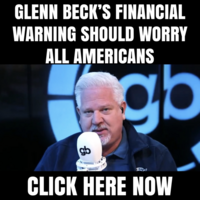 The Congressman explained, " It could be. In the rate of growth. You are not looking at the 33 trillion. That's really just peanuts compared to the 33 trillion that we have run up. You know, we continue — if you look at the bills that we did pass, the appropriations, the one that had the cut was the agriculture bill and it didn't pat because Republicans sided with Democrats. Yet, they — the defense bill." Kilmeade interrupted him, " You think…"
"Wait a minute, wait a minute," Burchett insisted.  "The defense bill that had 30 billion new dollars in the pentagon which has never passed an audit which at one time 60% of their assets. We award them with $30 billion more dollars war pimps can spread more war around the globe?"
After Kilmeade played a clip of McCarthy rebutting his account of a phone call the two had, Burchett concluded, "I asked him about the six weeks off. I asked him about why we didn't have a term limits bill up and continued down the line it was always not his fault. Leadership has responsibility.
The buck stops somewhere. And in the House of Representatives, it stops and starts at the speaker's office. And clearly, that's not happening. And clearly, you know, you don't want to continue to make excuses for him but the truth is his approval rating around the country was not very high and I do not — I don't represent the people of Congress I represent the people in Tennessee."