Photos obtained by the Daily Mail show President Biden's German Shepard Commander biting a longtime White House staffer as reports of the dog's aggression mount. The latest incident contradicts an anonymous White House claim that Commander only bites Secret Service personnel.
A tourist snapped a photo of the president's dog chomping down on the arm of White House grounds superintendent Dale Haney on September 13. The Daily Mail reported that Haney, who has frequently been photographed taking Commander on walks, was playing with the dog when he suddenly became aggressive.
EXCLUSIVE: President Joe Biden's German Shepherd Commander is seen biting White House staffer, days before it bit Secret Service agent, in new photos https://t.co/uu1gYWHjVx pic.twitter.com/uZVlVKXMOD

— Daily Mail U.K. (@DailyMailUK) October 4, 2023
Biden's dog Commander is seen biting White House staffer two weeks ago https://t.co/c6zN4OvAGH via @MailOnline

— Tom Fitton (@TomFitton) October 4, 2023
Commander has already been involved in another biting incident since the photo was taken, as CNN reported that the dog bit a Secret Service agent on September 25.
Fox News White House correspondent Peter Doocy pressed Karine Jean-Pierre on the latest incident during Wednesday's press briefing. "There are some new pictures of Commander Biden biting a staffer again. How many times has that dog bitten the Bidens?" Doocy asked. Jean-Pierre refused to answer, instead referring Doocy to the Secret Service.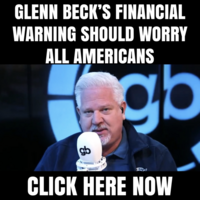 When Doocy noted that Commander has reportedly bitten at least 12 White House staffers, she again referred him to the Secret Service, or the First Lady's office, and refused to comment further.
Anonymous White House staffers recently told Politico that Commander is "always so friendly" and that they had "never seen him like that" around non-security staff. The most recent photos appear to contradict that claim.
In July, the New York Post reported that Commander had bitten seven Secret Service employees and shown aggression to three others between October 2022.
The legal watchdog group later obtained documents that provided details on some of the incidents, including one serious bite where a Secret Service agent was briefly hospitalized after suffering wounds to their arms and thigh. Commander also caused bleeding after biting another Secret Service agent after Commander was left unleashed outside the White House following a family movie night, emails revealed. A month later, he bit the back of a security technician outside Biden's Delaware home.
When asked for comment on the latest incident, First Lady Jill Biden's office told the Daily Mail that, "The First Family continues to work on ways to help Commander handle the often-unpredictable nature of the White House grounds."
The Bidens previously parted ways with another German Shepard, Major, after he bit a Secret Service agent and additional White House staffers during the president's first year in office. Major was sent to live with family friends, a White House spokesperson stated.