A new poll from Quinnipiac found that former President Donald Trump has expanded his lead over President Biden in the key swing state of Pennsylvania.
The poll, which was published on Wednesday, found that 47 percent of registered voters plan on backing former President Trump in a hypothetical rematch with President Biden, who garnered 45 percent of the vote. Trump also received a sizable lead among intendent respondents, receiving 48 percent of the vote to Biden's 39 percent.
🇺🇲 2024 GE: PENNSYLVANIA

(R) Trump 47% (+2)
(D) Biden 45%

Independents
(R) Trump 48% (+9)
(D) Biden 39%

Quinnipiac (A) | 1,725 RV | 9/28-10/3https://t.co/1gtGaugag5 pic.twitter.com/SvltKa5Vqg

— InteractivePolls (@IAPolls2022) October 4, 2023
The Quinnipiac poll also found that Trump is holding onto a commanding lead over GOP primary challengers with 61 percent support, up from 49 percent in June. Support for Florida Governor Ron DeSantis dipped from 25 percent in June to 14 percent in the current poll, while former South Carolina Governor Nikki Haley found herself in third with 8 percent.
President Biden's job approval is also underwater in the Keystone State, with 39 percent of voters stating that Biden is doing a good job while 55 percent disapprove. Freshman Senator John Fetterman's approval rating is also in the red, with 48 percent of respondents indicating an unfavorable view compared with 41 percent who approve.
Senator Bob Casey — who is up for re-election next November — fared much better than Fetterman with 48 percent of respondents expressing a positive opinion. A sizable percentage of registered voters, 21 percent, had no opinion, however.
Casey currently holds a lead over his likely GOP challenger, David McCormick, who announced his candidacy last month after narrowly losing to Dr. Mehmet Oz in 2022. Voters gave Casey a 50-44 lead over McCormick, according to Wednesday's poll.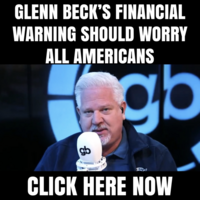 Public opinion on McCormick is not yet set in stone, with 57 percent of respondents indicating that they either did not know enough or had no opinion on the Republican hopeful. An additional 25 percent of voters expressed approval of McCormick while 17 percent indicated an unfavorable view.