U.S. Rep. Kevin Hern (R-OK) stated that he has interest in running for House Speaker during an interview with Newsmax on Tuesday. House Majority Whip Steve Scalise (R-LA) and House Judiciary Committee Chairman Jim Jordan (R-OH) have already announced their respective bids and have been endorsed by a handful of members.
Hern expressed his belief that he can unite the Republican Party after months of infighting between members loyal to former House Speaker Kevin McCarthy (R-CA) and his detractors. "My name was brought up back at the first week of January, and it wasn't the right time to be considered for that role," Hern told Newsmax on Tuesday, adding that it is now "time to look forward."
Hern was nominated on multiple ballots and received a handful of votes over the course of the process that spanned multiple days and 15 ballots.
"We need somebody who can unite the party, do the appropriations bills, and cut the spending so we get inflation under control, lower the gas prices, things that matter to Americans," Hern said. "All of this going on up here right now is just one more, further distraction to the American people. They want real results, and I believe I could deliver those if the people up here want to put me in that place."
I joined @NEWSMAX this evening to discuss the vacant speakership. pic.twitter.com/EWccz7wXK1

— Congressman Kevin Hern (@repkevinhern) October 4, 2023
When asked how he would differentiate himself from other candidates, the Oklahoma Republican pointed to his decades of business experience, stating that he is not a career politician. He also noted that he has chaired the Republican Study Committee for the past nine months, which is tasked with evaluating conservative policies that "matter to the very people they're looking for their next speaker."
Hern also told Newsmax hosts Rob Schmitt and Greg Kelly that spending would be a top priority if elected. "The last two years and in the Republican Study Committee, I chaired the two budget committees to put forth a budget that balanced in seven years, something this conference has not done since I've been in Congress," Hern said.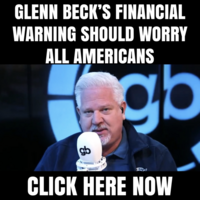 The Oklahoma lawmaker is one of three House Republicans to express interest in the vacant position since McCarthy was ousted. Steve Scalise has received endorsements from Reps. Tom Emmer (R-MN), Lisa McClain (R-MI) and Tony Gonzales (R-TX), while Jordan has been endorsed by Reps. Matt Gaetz (R-FL), Jim Banks (R-IN) and Thomas Massie (R-KY).
Former President Donald Trump has also been named as a potential interim speaker and is reportedly "open" to the idea. Reps. Troy Nehls (R-TX), Marjorie Taylor Greene (R-GA) and Greg Stuebe (R-FL) have all signaled support for the former president.
Additional lawmakers are expected to weigh in or enter the race themselves in the coming days.