House Majority Leader Steve Scalise (R-LA) has formally entered the race for House Speaker less than 24 hours after Kevin Mccarthy (R-CA) was removed following a historic motion to vacate. Scalise joins House Judiciary Committee Chair Jim Jordan (R-OH) in announcing a bid while other Republicans have signaled interest in the position.
In a letter addressed to the Republican conference, Scalise thanked his colleagues for their support and prayers after he was shot and critically wounded during a congressional baseball game practice n 2017.
"I firmly believe this Conference is a family. When I was shot in 2017, it was Members of this Conference who saved my life on that field. When I made it to the hospital and my family was told my chances of surviving were low, it was the prayers from all of you that carried us through," Scalise wrote.
"God already gave me another chance at life. I believe we were all put here for a purpose. This next chapter won't be easy, but I know what it takes to fight and I am prepared for the battles that lie ahead. I humbly ask you for your support on this mission to be your Speaker of the House."
Scalise has long been viewed as a potential frontrunner to replace McCarthy due to his respect across the Republican conference. U.S. Rep. Andy Biggs (R-AZ) — a House Freedom Caucus member who was one of eight Republicans to vote in favor of ousting McCarthy — floated Scalise as a candidate who could unite the party this past January.
Rep. Matt Gaetz (R-FL) — who has endorsed Jordan's bid for speaker — told reporters Wednesday that the House Majority Leader would also be a solid replacement for McCarthy. "The stages of grief are in progress with my colleagues right now with some of my colleagues. I think there was a stage of denial, and I've certainly experienced a good amount of their anger, but I think things are heading towards bargaining right now," Gaetz said. "I think the world of Steve Scalise, I think he would make a phenomenal speaker."
The Florida congressman later stated that either Jordan or Scalise would represent a "monumental" upgrade over Kevin McCarthy.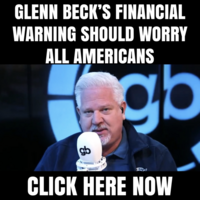 Scalise has also received support from House Majority Whip Tom Emmer (R-MN), who told reporters that he will be running to replace him as House Majority Leader if elected. "I support Steve," Emmer told reporters.
The Louisiana Congressman has also received endorsements from Reps. Lisa McClain (R-MI) and Tony Gonzales (R-TX).
RELATED: McCarthy Lashes Out At Republicans Who Deposed Him: 'They Are Not Conservatives'