Longtime House Republican leader Kevin McCarthy (R-CA) will not be running for House Speaker again after he was ousted following a motion to vacate the chair on Tuesday evening. McCarthy first made the announcement in a private GOP meeting, according to multiple congressional reporters and members of the House. He later confirmed the news himself in a press conference.
U.S. Rep. Matt Gaetz formally brought the motion to oust McCarthy to the floor on Monday evening after weeks of speculation. Gaetz and a number of conservative allies had for weeks expressed dissatisfaction with McCarthy's budget negotiations with Democrats and had accused him of breaking promises made after January's lengthy speaker vote.
While 20 GOP representatives voted against McCarthy on the first ballot this past January, just eight supported the motion to vacate the chair on Tuesday. McCarthy could only afford five detractors, however, and was ultimately ousted after Democrats voted as a conference.
After McCarthy was removed, congressional reporters from the Washington Post, Politico, ABC and a number of additional outlets reported that McCarthy would not be seeking another term as speaker.
McCarthy soon addressed the nation in a press conference where he thanked the American people for the opportunity to serve as House speaker and described his unlikely path to politics. "One of the greatest honors, I loved every minute," the longtime House GOP leader said of his tenure as speaker.
"I do not regret negotiating, our government is designed to find compromise. I don't regret my efforts to build coalitions and find solutions. I was raised to solve problems, not create them," McCarthy said. "So I may have lost the vote today, but as I walk out of this chamber I feel fortunate to have served the American people. I leave the speakership with a sense of pride, accomplishment, and yes, optimism."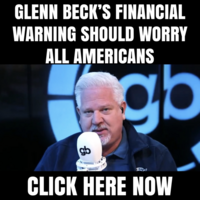 "From the day I entered politics, my mission has always been to make tomorrow better than today. I fought for what I believe in, and I believe in this country of America," he continued. "My goals have not changed, my ability to fight is just in a different form."
McCarthy then addressed his Republican detractors, saying, "You need 218. Unfortunately, four percent of the Republican conference can join all the Democrats and dictate who can be the Republican speaker in this House." He added that he believes the motion to vacate is not a good rule for the institution.
"I will not run for speaker again, I'll have the conference pick somebody else," McCarthy confirmed.
He concluded his statement by quoting Lou Gehrig's "luckiest man" speech before wishing the conference well and thanking the American people for the opportunity to serve.
This is a developing story.