U.S. Rep. Matt Gaetz (R-FL) formally proposed a resolution to "vacate the chair" and oust House Speaker Kevin McCarthy (R-CA) from his position on Monday evening.
"I rise to give notice of my intent to raise a question of the privileges of the House. Declaring the office of Speaker of the House of Representatives to be vacant," Gaetz declared on the floor of the House. The motion will officially appear within the House record within two legislative days of its filing.
The move comes after weeks of speculation that Gaetz would vacate the chair, which allows the House to vote on a new speaker if just one member calls a vote.
Gaetz had formally announced his intent to challenge McCarthy during an appearance on CNN this past Sunday, stating that the GOP House leader had failed to honor promises made after January's speaker vote. "Speaker McCarthy made an agreement with House conservatives in January, and since then he has been in brazen, repeated material breach of that agreement," he said. "This agreement that he made with Democrats to really blow past a-lot of the spending guardrails we've set up is the last straw. And then overnight I learned that Kevin McCarthy had a secret deal with Democrats on Ukraine. So as he was baiting Republicans to vote for a continuing resolution without Ukraine money, saying that we were gonna 'jam the Senate' on Ukraine, and then he turns around and makes a separate deal."
"Let's rip the band-aid off," said the House Freedom Caucus member. "I think we need to move on with new leadership that can be trustworthy." McCarthy, for his part, told detractors that he is ready for a fight. "Bring it on," the speaker said during an appearance on Face The Nation.
It is unclear how the new battle for House speaker will play out. Politico reported Sunday that House conservatives are expecting at least seven votes against McCarthy's continued speakership, though anywhere between 12 and 24 members could ultimately join them.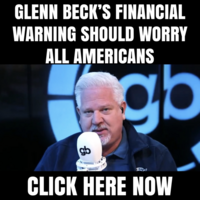 U.S. Rep. Eli Crane (R-AZ) — who joined Gaetz and 18 of their Republican colleagues in voting against McCarthy on early ballots this past January — has gone on record in support of the measure. Other McCarthy critics and former "no" votes — including U.S. Reps. Chip Roy (R-TX) and Byron Donalds (R-FL) — have thrown cold water on the plan.