House conservatives expect at least a dozen members to support the effort to oust Speaker Kevin McCarthy (R-CA) when a motion to vacate is triggered sometime this week, according to a report from Politico.
U.S. Rep. Matt Gaetz (R-FL) confirmed Sunday that he will be moving forward with an effort to oust McCarthy after weeks of speculation. Several conservative representatives have stated that McCarthy has violated agreements that were put in place when he was elected speaker after several ballots this past January.
Led by the House Freedom Caucus, McCarthy's critics have been called for spending to be brought down to pre-COVID levels. As a result, they opted not to vote for the budget deal negotiated between McCarthy and President Biden this past spring, nor the resolution that was passed this weekend.
According to a report from Politico, at least a dozen Republicans are expected to support the motion to vacate the chair. One congressional source told the outlet that they know of at least seven definitive votes, though anywhere between 12 and 24 are expected.
These numbers would fall in line with early ballots from the speaker vote that took place this past January, when 20 House Republicans voted against McCarthy on the initial ballots. The bulk of McCarthy dissenters switched after a deal that formed what would become the Select Committee on the Weaponization of the Federal Government, reintroduced the motion to vacate after it was done away with by Nancy Pelosi and set spending targets.
On the first ballot, the list of Republicans who voted no included:
Andy Biggs (AZ)
Matt Gaetz (FL)
Andy Harris (MD)
Scott Perry (PA)
Chip Roy (TX)
Anna Paulina Luna (FL)
Eli Crane (AZ)
Andy Ogles (TN)
Matt Rosendale (MT)
Bob Good (VA)
Michael Cloud (TX)
Mary Miller (IL)
Keith Self (TX)
Josh Brecheen (OK)
Andrew Clyde (GA)
Ralph Norman (SC)
Paul Gosar (AZ)
Lauren Boebert (CO)
Dan Bishop (R-NC)
For the current effort to oust McCarthy, U.S. Rep. Eli Crane (R-AZ) has signaled support for the Gaetz-led effort. "Let's roll!" Crane wrote in an X post Sunday in reference to Gaetz's interview with CNN.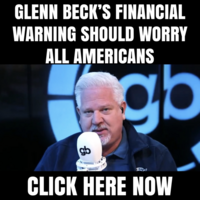 When asked by Politico about the number of Republicans expected to oppose McCarthy, Gaetz said "Enough where House Democrats have a choice: adopt Kevin or ditch him."
"After this week Kevin McCarthy won't belong to me anymore," he added.
The speaker will find himself in a unique position where Democrat support could help him keep his job. According to Politico, some Democrats will seek to extract concessions in exchange for their support.
Democrats are expected to vote "present" since McCarthy passed the continuing resolution, though their final plans remain unknown. Support from Democrats is most likely to materialize if McCarthy holds a vote on Ukraine support, with Democrat leaders saying that they expect the speaker to advance a bill "consistent with his commitment to making sure that Vladimir Putin, Russia and authoritarianism are defeated."
Despite the expected effort to oust him, McCarthy told Face The Nation that he is ready for a fight and expects to hold his position. "Bring it on," he said.