U.S. Rep. Matt Gaetz (R-FL) told CNN's Jake Tapper that he will be moving forward with an effort to oust House Speaker Kevin McCarthy (R-CA) after the House passed a continuing resolution to fund the government for a few more weeks. Gaetz and a number of House Freedom Caucus members have accused McCarthy of failing to live up to agreements hashed out when he was elected speaker this past January.
While the budget negotiations were ongoing over the last several weeks, Gaetz was a leading advocate for single issue spending bills as opposed to Omnibus resolutions. "We have to break the fever. We have to move to single-subject spending bills," the Florida congressman told Tapper.
"So you broke a fever?" Tapper then asked. "No, we didn't, unfortunately," Gaetz replied. "That's why we have to now move to vacate, because we have to get a system where the House and Senate will negotiate over each of these agencies of government independently."
Tapper later asked about a potential motion to vacate the chair, a move that Gaetz had hinted at if Mccarthy negotiated with Democrats to pass a "clean" spending bill, which he ended up doing.
"Speaker McCarthy made an agreement with House conservatives in January, and since then he has been in brazen, repeated material breach of that agreement," Gaetz said. "This agreement that he made with Democrats to really blow past a-lot of the spending guardrails we've set up is the last straw. And then overnight I learned that Kevin McCarthy had a secret deal with Democrats on Ukraine. So as he was baiting Republicans to vote for a continuing resolution without Ukraine money, saying that we were gonna 'jam the Senate' on Ukraine, and then he turns around and makes a seperate deal.
Gaetz then confirmed that he does plan on moving forward with an effort to oust McCarthy, saying "let's rip off the band-aid. I think we need to move on with new leadership that can be trustworthy."
JUST IN: Matt Gaetz to file motion to vacate House Speaker Kevin McCarthy..

DO YOU SUPPORT THIS MOVE?

— Chuck Callesto (@ChuckCallesto) October 1, 2023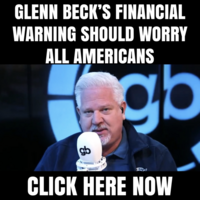 McCarthy has stated that he is unphased by the potential challenge to his leadership, saying "So be it. Bring it on. Let's get over with it and let's start governing."