French security officials are on alert nationwide after a jihadist terrorist attack on a school in the northern French town of Arras left a teacher dead and at least two others wounded. The suspect shouted "Allahu Akbar," which translates to "god is the greatest," according to numerous witnesses.
A French language teacher was killed Friday after the suspected jihadist attacked the school with a large blade. Another teacher and a security guard suffered serious injuries and are currently hospitalized, with the security guard's condition listed as "critical," according to a report form BBC.
Police have identified the suspect as 20-year-old Russian national Mohamed Mogouchkov, a man of Chechen origin who was a former student at the school. The suspect, along with multiple members of his family, were taken into custody following the attack.
Mogouchkov was known to law enforcement due to his involvement with Islamic extremism. He also alarmed several teachers due to his Islamist rhetoric during his tenure as a student.
Martin Dousseau, a teacher who witnessed the attack, described a moment of panic during break-time, when the schoolchildren found themselves face-to-face with the armed man," in a statement to AFP News. "He attacked canteen staff. I wanted to go down to intervene, he turned to me, chased me and asked me if I was a history and geography teacher," Dousseau said. "We barricaded ourselves in, then the police arrived and immobilized him."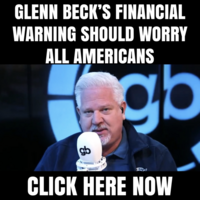 The attack comes as extremist groups in the Middle East have called for a global "day of rage" targeting Jews and supporters of Israel worldwide. French Interior Minister Gérald Darmanin said there was "no doubt" that Friday's attack was linked to the Israel-Hamas war.  Darmanin added Friday that France was now on its highest state of alert in response to the Arras attack.
France, along with several additional western nations, has also dealt with massive protests and riots in response to the "day of rage." In Paris, riot police clashed with pro-Hamas protesters just weeks after days-long migrant riots rocked the nation. The riots caused billions of dollars in property damage and led to attacks on French politicans.
This is a developing story.