Supporters of Hamas are protesting around the world as part of a "Day of Jihad" that the terrorist group called for following Israel's bombardment of the Gaza Strip, decimating the leadership behind its attack that killed upwards of 1,300 earlier this week.
Security forces are on high alert across countries where there is a significant groundswell of support for Palestinians which at times has bled into open advocacy for the surprise attack against Israel which resulted in gruesome tales of beheaded babies and the slaughtering of entire neighborhoods. The Israel National Security Council and Ministry of Foreign Affairs said in a statement to Fox News that it is encouraging Israelis overseas to "be alert, keep away from the demonstrations and protests and – if necessary – check with local security forces regarding possible protests and disturbances in the area."
"Against the background of Operation Swords of Iron, the Hamas leadership has called on all of its supporters around the world to hold a 'Day or Rage'… (Friday, 13 October 2023) and attack Israelis and Jews," the agencies said in a joint statement. "It is reasonable to assume that there will be protest events in various countries that are liable to turn violent."
"The National Security Council, the security services and Ministry of Foreign Affairs will continue to act everywhere in order to safeguard the security of Israeli citizens around the world," the statement added.
Acts of terrorism inspired by the Hamas declaration were already occurring in France where a Chechen refugee, 19, stabbed a teacher to death while yelling "Allahu Akhbar." The man was taken into custody along with his brother, who previously spent time in prison for distributing pro-ISIS propaganda.

In the U.S., the FBI cited its effort around cross-communication within law enforcement organizations during the so-called "Day of Rage."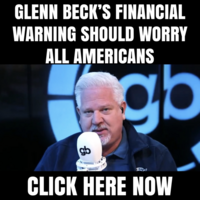 "We are working closely with our law enforcement partners across the country to share information and identify and disrupt any threats that may emerge. As always, we take seriously any tips or leads we receive regarding potential threats and investigate them rigorously to determine their credibility," the FBI said. "The FBI encourages members of the public to remain vigilant and report anything they consider suspicious to law enforcement."
Former Hamas leader Khaled Meshaal is reported to have called for attacks in Jordan and Lebanon, home of some of the world's largest Palestinian refugee populations.
"[We must] head to the squares and streets of the Arab and Islamic world on Friday," Reuters quoted him as saying in a recorded statement.
"Tribes of Jordan, sons of Jordan, brothers and sisters of Jordan… This is a moment of truth and the borders are close to you, you all know your responsibility," Meshaal reportedly said, adding "To all scholars who teach jihad … to all who teach and learn, this is a moment for the application."

The war between Israel in Hamas is dragging to the end of its first week as bombs have leveled buildings across Gaza while residents are subjected to a lack of water, food, and electricity in a bid to snuff out the masterminds behind the original attack.
Former President Donald Trump took to Truth Social on Friday to lay the blame for the chaos at President Joe Biden's feet. Liberal politicians like Congresswoman Rashida Tlaib (D-MI), who have frequently criticized Israel for its treatment of Palestinians, are unusually quiet in the face of criticism.
"We went from the Abraham Accords and peace, to unprecedented death and destruction. Nevertheless, this big and very dangerous problem is solvable. Make America Great Again!!!" Trump wrote.