Former President Donald Trump is laying the blame of global turmoil at the feet of President Joe Biden, saying if the 2020 election were not stolen from him, much of the overseas turbulence on display would never have occurred.
Posting on Truth Social, the GOP leader began his missive by declaring the attack on Israel to be the consequence of an election "stolen" by President Biden. "It shows the world how important elections are," Trump wrote in all caps.
"Iran was broke and talking, now they are rich and watching," he said, a likely reference to Tehran's glee at seeing Israel overstretch itself with a coming ground invasion of Gaza, home to the Hamas terrorists that launched a surprise attacking that killed upwards of 1,300 civilians. Just weeks before the attack, the Biden administration authorized a $6 billion payment to Iran in exchange for several American hostages with some of the funds making their way to Hamas.
The common thread in all this chaos is "Crooked Joe Biden," he added, a moniker alluding to the president's struggles to explain his connections to business dealings that enriched members of his family and enmeshed his son Hunter in a federal criminal case.
"We went from the Abraham Accords and peace, to unprecedented death and destruction. Nevertheless, this big and very dangerous problem is solvable. Make America Great Again!!!" Trump wrote.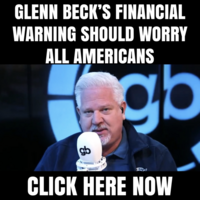 THE ATTACK ON ISRAEL WOULD NEVER HAVE HAPPENED, ZERO CHANCE, IF THE ELECTION OF 2020 WAS NOT RIGGED AND STOLEN. IT SHOWS THE WORLD HOW IMPORTANT ELECTIONS ARE. IRAN WAS BROKE AND TALKING, NOW THEY ARE RICH AND WATCHING, WAITING TO MAKE THEIR MOVE, AND IT WILL BE A BIG ONE! HOW…

— Donald J. Trump Posts From His Truth Social (@TrumpDailyPosts) October 13, 2023
The Abraham Accords contained a number of landmark agreements between Middle Eastern countries under the Trump administration, including the establishment of formal diplomatic ties between Israel and the United Arab Emirates. The deal was highlighted earlier this week by an American who escaped Israel by boarding one of the country's few departing flights to the UAE. Were it not for President Trump, the man said, he would have been stranded near the war zone.
Representatives from the White House have visited with Israeli leaders in recent days and given tacit approval of the Jewish nation's scorched earth bombing of Gaza as it hunts for the terrorists behind the beheading of babies and mass slaughter of entire neighborhoods. The territory has been cut off from food, water, and electricity in a bid to stifle Hamas's ability to operate.