The latest scenes of carnage emerging from Israel's conflict with Hamas nearly defy description, with one reporter telling viewers she saw scores of infants and their families killed in just one neighborhood.
Nicole Zedek with i24 News donned a soldier's helmet while walking viewers through bombed out communities and relaying her conversations with Israeli soldiers who described the war zone as unlike anything they have ever encountered.
"I'm talking to some of the soldiers and they say what they've witnessed as they've been walking through these different houses, these different communities. Babies, their heads cut off, that's what they said. Gunned down, families, completely gunned down in their beds," Zedek said.
"You can see some of these soldiers right now comforting each other," she added as the camera centered on a group of reserves who are just now initiating themselves into the hellish nature of war.
"They say it's nothing you could have imagined walking through here. Baby cribs thrown to the side, doors thrown wide open, still some Israeli bodies here because of the fighting in this community just ended just recently," Zedek said. Many of the locations have been booby-trapped with grenades, according to witnesses.
With reckless abandon, Hamas terrorists stalked Israeli families house by house in Kfar Aza, a settlement along the Israel-Gaza border. Bodies were still being covered with sheets while reporters assessed the situation for the public, with estimates of up to 70 terrorists infiltrating the neighborhood.
WATCH: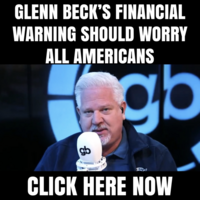 In the days following the attack, which killed at least 900 Israelis, Prime Minister Benjamin Netanyahu and his defense minister have promised retribution on a scale not seen in decades. The Gaza territory has been cut off from food supplies, water, and electricity while Israel's Air Force conducts bombing runs in search of counterintelligence encampments.
Sympathy for the nation has poured in from around the world, though many Americans on the left and some members of Congress have expressed equal sympathy for Palestinian settlers who they claim have been victimized by Israel for generations. At the same time, some conservatives are offering no quarter to proposals of additional financing for Israel's response, pressing lawmakers to prioritize funding for domestic priorities rather than additional overseas conflicts.