Americans caught in Israel during its nascent war with Hamas have been told to find their own exits from the war zone despite indefinite flight cancellations to and from the country by virtually every major airline.
On Monday President Joe Biden, through the State Department, encouraged U.S. citizens remaining in Israel to take commercial flights or utilize ground transportation as they seek to escape the small Middle Eastern nation as it descends into full-blown war with the adjacent Gaza Strip. However, a large number of airlines announced that they would be immediately canceling all service for Israel before the administration's notice, setting up Americans for the prospect of long-term wrangling with the Israeli consulate in their desperate bids to return home.
"For American citizens who are currently in Israel, the State Department is providing consular assistance as well as updated security alerts. For those who desire to leave, commercial flights and ground options are still available," Biden wrote. "Please also take sensible precautions in the days ahead and follow the guidance of local authorities."
At least 11 Americans have been killed in the days since Hamas launched a surprise attack on Israel, killing hundreds at a music festival and taking hundreds more hostage. Israel's Prime Minister Benjamin Netanyahu and his defense minister have promised total war on Gaza, leaving the small territory without water or electricity while the nation's Air Force levels entire city blocks with bombs. The measures are meant to ensure that the command centers for Hamas, which were buttressed by Iran, cease to function.
Among the airlines announcing temporary or indefinite pauses in service are American, United, Delta, and many overseas carriers including Air France, Lufthansa, Austrian Airlines, Swiss, and Brussels Airlines.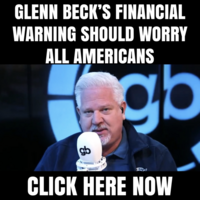 Asked by the Daily Caller for comment, a spokesman for the White House National Security Council referred to generic guidance by the U.S. Embassy in Israel regarding watching for updated flights at Ben Gurion International Airport.
The Biden administration's cavalier response to stranded Americans in Israel is just the latest blow it faces for handling the fallout from a conflict that critics say it should have seen coming. After the White House traded $6 billion to Iran for American hostages, some of the funds were discovered to have supported Hamas' incursion into Israel. In the days that followed, President Biden hosted a BBQ for White House staff that drew even more rebukes. The president has maintained that he is focused on providing Israel with all the support it needs, a prospect that has conservatives, including Tucker Carlson, fearing the start of another forever war.