A pool report from the White House indicates that President Joe Biden put on a fall BBQ in the hours following news that American citizens had been killed and taken captive in a devastating attack on Israel by Hamas terrorists over the weekend.
Brian Bennett, a correspondent for Time Magazine, noted on Sunday that band music could be heard coming from the area around the White House's Rose Garden. When he asked about the occasion, the White House issued a statement saying the president and First Lady Jill Biden were busy "hosting a BBQ for White House Executive Residence staff and their families."
President Biden couldn't hide from the criticism Monday, with Florida Congressman Byron Donalds (R-FL) comparing his weekend BBQ with the moment that Biden checked his wristwatch while watching the bodies of Americans returned home from Afghanistan.
Bro they literally had a party after finding out Americans have been killed and taken hostage https://t.co/CnxR4rKhVg pic.twitter.com/4vZTjKCM6v

— Comfortably Smug (@ComfortablySmug) October 9, 2023
Israel is under attack, Americans are being held hostage by Islamic-Nazi murders, the Middle East is unraveling & JOE BIDEN hosted a BBQ at the White House.

This is the same man who left Americans behind in Afghanistan & was tracking time when our dead heroes returned home. pic.twitter.com/38QdiLSxEZ

— Byron Donalds (@ByronDonalds) October 9, 2023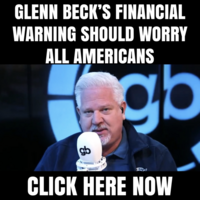 Senator Josh Hawley (R-MO) piled on.
While Hamas holds Americans hostage, Joe Biden is enjoying a picnic with a live band pic.twitter.com/0xqRDwyuoR

— Josh Hawley (@HawleyMO) October 8, 2023
Former congressman and Navy SEAL Scott Taylor said he would have canceled the BBQ if he were in Biden's position.
Given recent events, and certainly with the news of many Americans being held hostage in Gaza, I think I would have cancelled the White House BBQ with the live band.

— Scott Taylor (@Scotttaylorva) October 8, 2023
The festive affair at the White House carried on following a surprise attack by Hamas that has resulted in at least 600 dead Israeli citizens and over 100 taken hostage. Video circulating online shows a strong response from the Jewish nation's military, with bombs disintegrating entire buildings where militant leaders were believed to be coordinating the attacks.
Sources within Hamas confirmed to media outlets that the terrorist organization was receiving financial and artillery support from Iran, though officials with the Defense Department cautioned that no such connection had yet been established. President Biden was the target of critics who tied Hamas' surprise attack to the recent deal made with Iran that provided the rogue nation with $6 billion in economic aid in exchange for the release of several Americans held captive.
In New York City, pro-Palestinian agitators organized a massive street rally demanding sympathy for civilians who they say have been unfairly targeted by Israeli forces for years. Far-left congressmen like Ayanna Pressley (D-MA) and Rashida Tlaib (D-MI) denounced "Israeli apartheid" while calling for a cease-fire that would see Israel effectively stand down after the worst loss of life among the Jewish people since the Holocaust.