The "war" Benjamin Netanyahu promised would follow Hamas' attack on his country of Israel has begun.
Video circulating online shows smoking buildings and reporters cowering as a barrage of rockets hailed down on Gaza in response to attacks that killed at least 700 Israelis over the weekend. CNN's Clarissa Ward spoke to viewers on camera as she huddled in a ditch near the thin border separating Israel from its Palestinian neighboring territory.
"We have just had a massive barrage of rockets coming in here not too far from us, so we have had to take shelter here by the roadside… We can hear the roar of jets in the sky. We can also hear the Iron Dome intercepting a number of those rockets as they were whizzing overhead and making impact in that direction," Ward reported.
WATCH:

Near the Islamic University in Gaza, a deadly plume of smoke rose from rocket strikes in video captured by Arabic-speaking residents filming the pandemonium.
WATCH: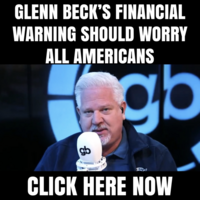 Speaking to reporters, Israel's Defense Minister Yoav Gallant promised a complete siege of Gaza that has never been seen before.
"No electricity, no food, no fuel, no water. Everything is closed. We're fighting human animals and we act accordingly," he said.
WATCH:
On Sunday night the Israeli Air Force struck a compound believed to contain the intelligence center for Hamas, one of many targets it says will be destroyed in the coming days.
"A bank branch of the 'Islamic National Bank' of the terrorist-organization Hamas in the Rimal neighborhood was attacked by fighter jets," the IAF wrote. "In addition, a front command room, used by Menetzer Faraj, a senior operative in the terrorist organization Hamas, was destroyed."
WATCH:

The Daily Caller, which has tracked videos and public responses, noted that Palestinian forces have confirmed the air strikes have killed at least 413 and wounded over 2,300. Israel reports at least 600 dead and 100 taken hostage by Hamas forces.
The violence has taken the lives of at least several Americans, according to Secretary of State Anthony Blinken, while the deaths of British, Cambodian, French, Nepalese, Thai, and Ukrainian nationals were also reported.
President Biden stated that the U.S. "stands ready to offer all appropriate means of support" to Israel, and so far a bipartisan level of support in Congress is behind the Jewish nation's response to the attacks.