Former Vice President Mike Pence is facing blowback from the right after criticizing his former boss for policies he said contributed to the deadly attack on Israel by Hamas over the weekend. Speaking on CNN, Pence lumped former President Donald Trump and some of his GOP rivals for president in with President Joe Biden, all of whom he said are contributing to an "American retreat as Leader of the Free World."
"Are you talking about your former running mate?" Dana Bash asked. "Well, I am," Pence replied. "This is what happens when we have leading voices like Donald Trump, Vivek Ramaswamy and Ron DeSantis signaling retreat from America's role as leader of the free world. What happened in Ukraine was an unprovoked invasion by Russia. What happened this weekend was an unprovoked invasion by Hamas into Israel and I believe now more than ever, both the debate within the Republican Party and the debate within America is whether or not we're going to once again stand without apology as the leader of the free world, as the arsenal of democracy."
"The heartbreaking images coming out of both of these theaters of operations remind us that America is the indispensable leader of the free world and if I'm President of the United States, we'll lead from American strength," Pence continued.
The GOP field was unanimous in condemning the Iran-backed attack on America's ally which killed at least 700 civilians.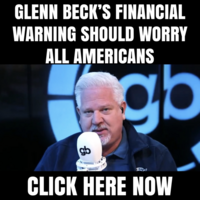 Viewers slammed "neocon" Pence for politicizing a tragedy.
*Joe Biden sends $6,000,000,000 to Iran, directly funding the Hamas terrorists*

Mike Pence: It's Donald Trump's fault!!!🤡🤡🤡🤡🤡🤡 pic.twitter.com/zJw8BTNSyg

— GrowerSecrets (@GrowerSecrets) October 8, 2023
The irony is that Mike Pence scooped the far left and the usual brigade of socialist radicals and was the first to conclude that somehow Donald Trump was responsible for Hamas attacks in Israel.

— Styxhexenhammer666 (@Styx666Official) October 8, 2023
Supporters of President Trump have been critical of Pence ever since January 6, 2021 when he refused to follow Trump's direction to intervene in the counting of electoral delegates to certify the 2020 election. The ensuing riots led Pence to flee the Capitol and later blame Trump for instigating the violence that followed despite Trump calling for "peaceful" protests.
All his posturing has not changed Pence's standing in the polls, where over 58 percent of Americans view him unfavorably and just 28.7 percent have a favorable opinion, according to Five Thirty Eight. He is polling nationally at 4.2% among GOP voters, a fifth-place standing behind DeSantis, Ramaswamy, Nikki Haley, and President Trump, who holds nearly 56 percent support.