The Wall Street Journal, citing senior members of Hamas and Hezbollah, has reported Iranian security officials helped plan the terrorist attacks that left at least 700 Israelis dead on Saturday. U.S. government officials have stated that they have not seen evidence corroborating the meeting as of this time.
Officers of Iran's Revolutionary Guard Corps (IRGC) reportedly worked with Hamas since late August to plot land, sea, and air incursions into Israeli territory. Details of the operation were laid out during several meetings in Beirut that were attended by senior members of the IRGC, as well as four representatives from Hamas, a militant group that governs territory in the Gaza Strip and Hezbollah, a Shia militia that holds significant military and political power in Lebanon.
U.S. officials have stated that they have not seen direct evidence of Iran's involvement at this time. U.S. Secretary of State Antony Blinken discussed the attacks in an interview with CNN on Sunday, said the report.
"We don't have any information at this time to corroborate this account," a U.S. official told the Wall Street Journal when asked about the alleged Beirut meetings.
Mahmoud Mirdawi, a senior Hamas official, told the outlet that the group planned the attacks on their own. "This is a Palestinian and Hamas decision," he said. A European official and an adviser to the Syrian government, however, provided the same account as the Hamas and Hezbollah representatives.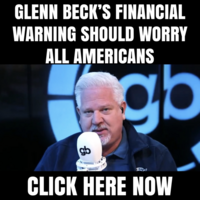 A representative of the Iranian government at the United Nations in New York declined to comment. Iran's supreme leader, Ayatollah Ali Khamenei, has praised the attacks, saying that the "Zionist regime will be eradicated at the hands of the Palestinian people and the Resistance forces throughout the region."
Israel has blamed Iran, saying it is behind the attacks at least indirectly. "We know that there were meetings in Syria and in Lebanon with other leaders of the terror armies that surround Israel so obviously it's easy to understand that they tried to coordinate. The proxies of Iran in our region, they tried to be coordinated as much as possible with Iran," Israel's ambassador to the United Nations, Gilad Erdan, said in a statement Sunday.
The death toll from the widespread attacks throughout Southern Israel has surpassed 700 and is expected to rise further, as Israeli military and law enforcement units continue to root out militants and comb areas that were attacked. At least 260 bodies were recovered from the grounds of a music festival held near the border after militants indiscriminately slaughtered concertgoers.
In a "show of force" meant to deter further attacks, Defense Secretary Lloyd Austin announced that a large carrier group had been deployed to the Eastern Mediterranean. The ships will be available to assist the Israeli government and will be tasked with evacuation efforts for American citizens if necessary. The attacks have prompted Israel to formally declare war for the first time since 1973.