The herd is starting to thin among GOP presidential contenders, with Congressman Will Hurd (R-TX) dropping out of the race on Monday and endorsing Nikki Haley for the party's nomination.
Rep. Hurd, a former CIA spy and vocal critic of former President Donald Trump in Congress, was the second Republican garnering any sort of support in the polls to exit the race after Miami Mayor Francis Suarez ended his campaign in August. Both cited the struggle to raise funds and the increasingly high benchmarks to qualify for the Republican National Committee's televised debates, events which are estimated as make-or-break for candidates hoping to continue their runs. Both candidates failed to qualify for the first two debates.
In an email to supporters, the Texas Republican said he believes Haley, the former governor of South Carolina and ambassador to the United Nations, stands the best chance of ousting President Joe Biden next year.
"Our nation deserves a leader who can unite us and navigate the complex challenges we face, particularly when it comes to our national security. I believe Ambassador Nikki Haley is the best person in this race to do that," Hurd wrote.
In contrast to the former president, Haley "has shown a willingness to articulate a different vision for the country than Donald Trump and has an unmatched grasp on the complexities of our foreign policy. I wholeheartedly endorse Ambassador Haley and look forward to supporting her for the remainder of this race," he added.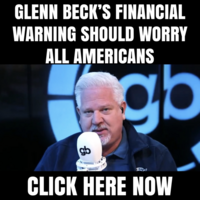 As one of the few Black Republicans in the House, Rep. Hurd cut a profile distinct from others in the GOP field that has mostly been characterized as also-rans facing a hugely popular President Trump. Last year the lawmaker released his autobiography, "American Reboot: An Idealist's Guide to Getting Big Things Done" which told the story of his Black father and white mother raising him into the successful spy-turned-congressman he is today.
President Trump continues to lead the GOP field by chasmic margins of up to 60 percent in some polls. Others remaining in the race include Ron DeSantis, Vivek Ramaswamy, Mike Pence, Chris Christie, Tim Scott, Doug Burgum, and Asa Hutchinson.