Canada's largest state-sponsored news organization is tamping down on reporters' description of Hamas insurgents as "terrorists," saying that the designation is one of opinion, not fact.
Fox News reports on the strict new guidelines presented by the Canadian Broadcasting Corporation to its newsroom which argues that describing Palestinian forces as terror-driven draws the news organization into the "heavily politicized" arena of determining what qualifies as terrorism in the modern era.
"Do not refer to militants, soldiers or anyone else as 'terrorists.' The notion of terrorism remains heavily politicized and is part of the story," CBC's director of journalistic standards, George Achi, wrote in a letter to his staff where he stressed that any individual's description of Hamas actors as terrorists should be qualified as an "opinion."
"Even when quoting/clipping a government or a source referring to fighters as 'terrorists,' we should add context to ensure the audience understands this is opinion, not fact," he added.
Publication of the letter was first obtained by StopAntisemitism, a leading nonpartisan authority on Jewish hate.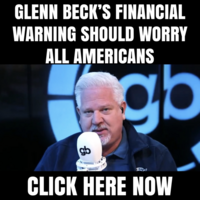 We have just obtained what appears to be a leaked email written by CBC (Canadian Broadcast Corp) employee George Achi instructing reporters to:

1. not to mention Gaza has not been occupied since 2005
2. not refer to Palestinian terrorists as terrorists

If true, this… pic.twitter.com/rqlhfm1clX

— StopAntisemitism (@StopAntisemites) October 8, 2023
Adding another layer of confusion, Achi instructed reporters to not describe Gaza as an independent territory since 2005, when Israel ordered total disengagement from the region that stretched back to 1967.
"Please do not describe 2005 as 'the end of the occupation' as Israel has maintained control over airspace, seafront, and virtually all movement into or out of the area," the email said. "Our description should be fact-based, referring to the end of permanent Israeli military presence on the ground."
Asked for comment, the CBC said it was simply mirroring the guidelines for its contemporaries.
"CBC News attributes the words 'terrorist' and 'terrorism' to authorities, politicians and other officials who use these terms. There is no ban on these words. However, we ourselves avoid declaring specific groups terrorists, in line with the policies of many reputable news organizations and agencies around the world," the spokesperson said.
"The focus of our news coverage is on describing exactly what happened in detail, as we have with all that has transpired this weekend. Our approach has been consistent and ensured CBC's journalism over decades of conflict in the Middle East lives up to our commitment to accuracy, balance and fairness," the statement concluded.
Politicians on the American left have struggled to contain a growing majority of Democrats who now sympathize more with Palestinians than Israelis. The disconnect threatens to undermine the Democratic Party's long appeal to liberal American Jews who view Israel's conservative government suspiciously but also believe in the nation's right to defend itself from enemies on all fronts.
On Monday, U.S. Senator Ed Markey (D-MA) suffered a lengthy chorus of boos at a pro-Israel demonstration for suggesting that the Jewish nation attempt to "de-escalate" the chaos which has killed at least 900 civilians while hundreds more remain taken hostage. The remarks were quickly challenged by Congressman Jake Auchincloss (D-MA).
"Now is not the time for equivocation," Auchincloss said. "Hamas is an internationally recognized terrorist organization that is executing and raping civilians. … De-escalation is not possible when they are taking hostages. Israel did not tell the United States to de-escalate on September 12, 2001."