Squad Congresswoman Rashida Tlaib (D-MI) refused to answer repeated questions about her alleged support for Hamas after new reports that gangs of terrorists pillaged Israeli neighborhoods, gunning down families and beheading scores of infants just hours after their initial invasion of the Jewish nation.
Intrepid Fox News reporter Hillary Vaughn nipped at Tlaib's heels through the hallways of Congress on Tuesday while asking whether the ultra-progressive Michigan Democrat views the Palestinian terrorist organization in a different light after the latest news. Rep. Tlaib initially described Israel as an "apartheid state" on Sunday, just days after Hamas launched the worst attack on the Jewish people in decades and killing more than 900 as documented in gruesome civilian videos circulating online.
"Congresswoman, Hamas terrorists have cut off babies' heads and burned children alive. Do you support Israel's rights to defend themselves against this brutality?" Vaughn asked. Rep. Tlaib ducked behind her portly aide until reaching an elevator where she scurried behind another woman and out of the camera's eyesight.
WATCH:

"I grieve the Palestinian and Israeli lives lost yesterday, today, and every day. I am determined as ever to fight for a just future where everyone can live in peace, without fear and with true freedom, equal rights, and human dignity," Tlaib said previously. "The path to that future must include lifting the blockade, ending the occupation, and dismantling the apartheid system that creates the suffocating, dehumanizing conditions that can lead to resistance."
The pressure is ratcheting up on progressives to tone down their calls for "de-escalation" by Israel, which has launched grievous countermeasures in the Gaza Strip. The nation's Air Force has systematically bombed targets thought to hold the brain trust of Hamas while Israel's defense minister has promised to treat the territory's "human animals" to severe conditions lacking access to food, water, and electricity.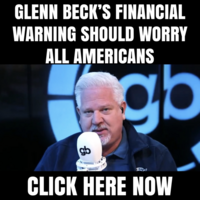 Other members of the progressive Squad like
Rep. Ilhan Omar
(D-MI) have called Israel's responses "war crimes," drawing rebukes across the political spectrum. Even news organizations have
shied away from labeling Hamas as terrorists
, a sign of how contested the designation has become as a result of progressives' support for Palestinians.
The White House on Monday displayed blue and white lights in solidarity with Israel, a message echoed by President Joe Biden who promised all aid the U.S. could deliver as it battles Hamas. However, the president has been criticized for authorizing a
$6 billion transfer
to Iran which some suggest partially funded the latest attack on Israel.