Kari Lake officially launched her campaign for U.S. Senate Tuesday night, telling a packed room of supporters that she intends to dethrone the Democrat-turned-independent incumbent and support former President Donald Trump's return to the White House in 2024.
Lake, a spitfire candidate known for trolling President Trump's rivals as well as her Democratic opponents, touched on themes including America First policies, domestic migration mayhem, and foreign affairs failures by President Joe Biden.
"I know you're by my side as I formally launch my candidacy for the United States Senate," said Lake to thunderous applause.
"We are living in some dangerous times. The world is on fire. And every day Joe Biden wakes up and pours gasoline on it," Lake said in her announcement speech.
"There is an absolute invasion in our country with millions of people pouring in, tons of deadly drugs pouring into this country, and now we're seeing what that can mean and what's transpired in Israel for the past few days. Absolutely barbaric attacks on innocents. Hamas is frankly enabled by Biden and Obama's outrageous deals" with Iran, she said.
"The only way to fix our problems is with America First policies. President Trump showed us how to do it. Remember four years ago we had $2 a gallon gas. The border was secure, inflation was non-existent, the economy worked for every American. We were thriving and then Joe Biden stumbles into the White House and he sent us on the kamikaze mission to total destruction," Lake said.
WATCH: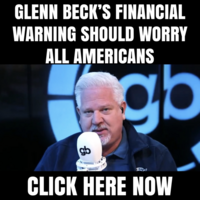 Since filing her declaration of candidacy on October 3rd, Lake has
tangled with Democrats
like Rep. Ruben Gallego (D-AZ) who is also running to challenge Sen. Kyrsten Sinema (D-AZ). After lamely wishing Lake good luck in her campaign, the Republican fired back that Gallego was complicit in Arizona's border problems and a flood of fentanyl into its streets.
"Our border is wide open. You and Kyrsten [Sinema] have had a lot of time to do something about it, and even the Democrats are upset about it," Lake said, adding, "We have millions of people here. Fentanyl has killed more young people, and you've had an opportunity to vote."
"No. I'm not working with you. I'm going to beat you," Lake said. "I'm going to beat you and we're going to save Arizona."