House Republicans will meet behind closed doors Wednesday morning with the hopes of uniting behind a new Speaker who will be faced with the Herculean task of wrangling an unwieldy coalition intent on showing it can govern following the ousting of former Speaker Kevin McCarthy (R-CA).
The meeting, according to Fox News, will follow a private briefing on Israel's ongoing struggle against Hamas, one that adds urgency to calls for Congress to appropriate funding for America's ally. Without a clear leader, the House has been virtually unable to pass legislation, grounding Congress to a halt.
"I don't know if by the end of this week, we will have a speaker. If you were to ask me a couple days ago, pre-Israel being horrifically attacked by Hamas, I would have told you that it would have been a month before we had a speaker," Rep. Kat Cammack (R-FL) told reporters after a closed-door GOP meeting on Tuesday night.
The GOP caucus will almost certainly settle on one of two candidates: Rep. Jim Jordan (R-OH), a staunch conservative leading the probe into Hunter Biden, or Rep. Steve Scalise (R-LA), a top deputy during McCarthy's rein who is battling cancer and famously survived being shot by a left-wing gunman in 2017. The tug-of-war for the direction of the party, however, may not lead to a path forward after today.
"I think there's some [lawmakers] that have some problems with past behavior and each other, and so I think it's going to take more than one day to get this done," Murphy told Fox News Digital.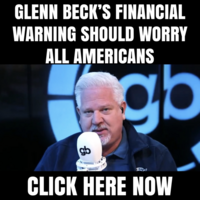 Jake Sherman, a veteran Capitol Hill reporter, wrote on X that he has never seen the GOP caucus more "discombobulated, rudderless, and confused" than it is now.
"They said they'd spend the fall passing bills using regular order, instead they've booted their speaker and are warring over the next one. They are rewriting the rules for the election the day of the election after criticizing states for doing that in 2020. They are taking the cell phones of elected officials when they go into meetings — these are adults with staffs who are not able to bring their electronics into party meetings," wrote Sherman, adding that funding for the federal government expires in just two weeks.
In an hour and a half, House Republicans will head to 1100 Longworth to elect a speaker.

I've never seen the House Republican Conference so discombobulated, rudderless and confused in my time covering Congress.

They said they'd spend the fall passing bills using regular order,…

— Jake Sherman (@JakeSherman) October 11, 2023
Current House rules state that just a majority of the governing party needs to choose its leader, although more than 100 members have signed an open letter calling for half of Congress, or 217 members, to make the determination. With Democrats all but sure to unanimously oppose any GOP Speaker, such a change would require nearly total support from the GOP caucus which holds just a five-seat majority in the chamber.
Among those pushing for the change are Congressmen Brian Fitzpatrick (R-PA), Chip Roy (R-TX), and Ken Buck (R-CO).
"That's the first thing we've got to consider is our rules, that's going to be tomorrow morning, I believe," said Rep. Brian Fitzpatrick.
"I think that if we're going to have a mess, we should have it in private," Buck said.
Both McCarthy and former President Donald Trump have said they remain open to serving as Speaker should the need arise, but either prospect has less than an outside chance of occurring today. The former president has endorsed Jordan who is seen as the more conservative choice in the race.