Former House Speaker Kevin McCarthy (R-CA) confirmed to Fox News on Friday that he has no plans to step down from his congressional seat, despite being removed from the speakership earlier in the week.
In a conversation with Fox's Bret Baier, reacting to a Politico article suggesting he might be contemplating a departure from Congress, McCarthy firmly stated he was not leaving.
The Politico piece had referenced "two people familiar with the matter," suggesting McCarthy would remain in his position at least until a successor was selected the following week "in order to help the party steady itself after a seismic shakeup."
After a historically turbulent and brief tenure as House Speaker, McCarthy was reportedly considering resignation before the end of his current term. McCarthy's current term is up in January of 2025.
News: Former Speaker Kevin McCarthy says he will NOT resign from Congress and he will serve until the end of next year and run for re-election and help Republicans expand the majority, he says.

— Reese Gorman (@reesejgorman) October 6, 2023

Politico reported the news earlier today citing multiple sources closely familiar with the matter. In a closed-door meeting with the House Republican conference, the battered former GOP leader apparently told fellow members that, after the arduous and historic election that saw him gain the gavel, as well as the unprecedented motion to vacate he's endured, he may return to California.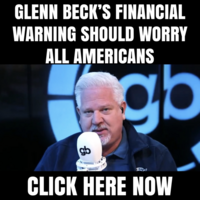 "I'm going to spend time with my family," he said, according to Republicans familiar with the meeting. "I might have been given a bad break, but I'm still the luckiest man alive," he continued.
According to the report, the now-deposed Republican could even be departing from his longtime perch in Washington, D.C. as soon as another speaker is selected next week. But his reported decision comes as some Republicans are still clamoring for him to run for the position once again.
Politico had reported:
The deposed former speaker has made clear he plans to stay at least through the speakership election that begins next week before ending his House career, these people said, in order to help the party steady itself after a seismic shakeup.

In a closed-door meeting with his conference, hours after eight House Republicans united with Democrats to strip him of the gavel, the Californian signaled that he wanted to return home.

At the same time, some Republicans are reviving his name as a speaker candidate, even as it remains unclear whether he'd accept it.

They argue no one else could get the 218 Republican votes needed to be speaker, they argue, as Rep. Jim Jordan (R-Ohio) and Majority Leader Steve Scalise enter next week's race as frontrunners that still might not be able to get over the top.

The "only workable outcome is to restore Kevin McCarthy as Speaker under party rules that respect and enforce the right of the majority party to elect him," Rep. Tom McClintock (R-Calif.) said in a statement on Thursday. "This depends entirely on several of the dissidents to disenthrall themselves from their decision and to repair the damage before it is too late. I appeal to them to act while there is still time."
Despite his eye wandering westward, McCarthy reportedly told fellow Republican lawmakers not to worry; he would still be involved in supporting the caucus if he were to follow up on his plans to resign.
"I'll do anything I can to help almost all of you," McCarthy said in a veiled dig at the eight Republicans who passed the motion to vacate.
"Don't worry, I've raised a helluva lot of money in the last hour."