House Majority Leader Steve Scalise (R-LA) has officially dropped out of the race for House Speaker and urged the Republican conference to come together and agree on a new leader.
Earlier this week, Scalise narrowly secured the Republican nomination by a little more than less than votes. Scalise secured the nomination by a vote of 113-99, with the other 99 members voting for House Judiciary Committee Chair Jim Jordan (R-OH).
While Jordan stated that he intended to give a nominating speech in support of Scalise, the majority leader was ultimately unable to secure the necessary votes for a floor vote. U.S. Rep. Ralph Norman (R-SC) told Breitbart News that while he intended to vote for Scalise in an official vote, there were still between 30 and 40 Republicans who would not vote for him.
Scalise eventually confirmed the news on Thursday evening and told the conference that he would be dropping out, according to a report from numerous congressional staffers.
Steve Scalise bows out of Speaker's race, says 'conference still has to come together' | Just The News https://t.co/2dODGbnd4k

— John Solomon (@jsolomonReports) October 13, 2023
Rep. Ronny Jackson (R-TX) previously announced that he had enthusiastically endorsed Jordan in the conference vote and added that he will be urging the House Judiciary Committee chair to re-enter the race if Scalise dropped out. "If Steve Scalise can't win the Speakership, I will be aggressively urging Jim to put his name back in the race," Jackson said.
In response to Scalise's official exit from the race, Rep. Anna Paulina Luna (R-FL) urged temporary Speaker Patrick McHenry (R-NC) to immediately summon lawmakers back to Washington in order to debate the matter on the floor. "I am asking members of the GOP to return to Washington so that we can nominate a Speaker. Scalise is a statesman and acted in true selfless fashion by stepping aside. This needs to happen," the Florida congresswoman wrote in an X post.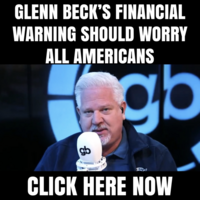 In addition to Jordan, she mentioned Rep. Kevin Hern (R-OK), former New York congressman Lee Zelin and U.S. Rep. Mark Green (R-TN) as potential replacement candidates.
Hern previously signaled interest in the position, but withdrew his bid in order to preserve Republican unity. Both Hern and Jordan have reportedly expressed interest in re-entering the race after Scalise opted to drop out.
This is a developing story.