Opposition to House Majority Leader Steve Scalise (R-LA) is growing in the House as his speaker bid appears to be stalling out.
U.S. Rep. Ralph Norman (R-SC) told Breitbart News that there are anywhere between 30 and 40 Republicans who oppose Scalise's Speaker bid. The South Carolina Congressman added that he planned on voting for Scalise on the first round of ballots.
While Scalise secured the Republican conference nomination earlier this week, opposition appears to have grown since then. "It's fairly obvious to everyone that Steve Scalise does not have the votes," said Rep. Keith Self (R-TX).
Rep. Carlos Gimenez (R-FL) has stated that he is for Kevin McCarthy. The former House Speaker is reportedly open to running once again if the conference fails to agree on a Speaker.
Rep. Anna Paulina Luna (R-FL) announced that she will be calling on Scalise to step aside, stating that it has become clear that he has no path to 217 votes. She has instead called on her colleagues to support Jim Jordan. "I do think that if it's not Jim Jordan, that we need to find someone and quickly," she said.
"Just for clarification: I was one of the earliest endorsers for Jim Jordan for Speaker. I whipped hard for his support around the Republican conference and I enthusiastically voted for Jim for speaker yesterday. Jim is a great conservative and I was proud to be one of his strongest supporters," said Rep. Ronny Jackson (R-TX). He went on to say that it is up to Steve Scalise to secure the votes. "If Steve Scalise can't win the Speakership, I will be aggressively urging Jim to put his name back in the race."
Jordan has reportedly stated that he will re-enter the race if Scalise does indeed drop out.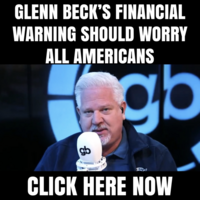 This is a developing story.