The American people have once again made it clear that the majority of voters support the construction of a wall between the United States and Mexico.
In a Fox News poll conducted between Oct. 6-9, 57% of registered voters indicated their support for the border wall. The result is an 18-point jump from the last poll taken in February and surpasses the highest point on record in May 2010, when 53% of voters agreed.
FOX NEWS POLL: A record number of voters favor building a U.S.-Mexico border wall.

Do you Support or Oppose building a wall along U.S. Mexico border?

Support 57% [+18]
Oppose 40% [-11]

[Change vs Sept. 2018]

Support/Oppose
DEM: 27/68
GOP: 88/12
IND: 53/38… pic.twitter.com/5u363uuikH

— InteractivePolls (@IAPolls2022) October 11, 2023
The outlet reported that of the 1,007 registered voters nationwide nearly half of those polled described the scenario as an emergency, a major increase since 2019. Forty-eight percent of registered voters agreed on this which is a massive leap of 21-points since 2019.
Fox reported that the main demographics that are most concerned appear to be "Black voters (+27), independents (+26), Democrats (+24), Hispanic voters (+23) and men (+20)," with each of the segments now twenty percent more likely to hold this view. Support for the border wall comes in along similar lines with double-digit increases among Black and Hispanic voters at 19 and 14 points respectively with nine-point increases among both women and registered Democrats.
When it comes to satisfaction with security at the border, 9/10 Republicans feel it is insufficient, 8/10 independents and nearly half of Democrats do as well.
Republican Daron Shaw, who partners with Democrat Chris Anderson for Fox News polls told the outlet,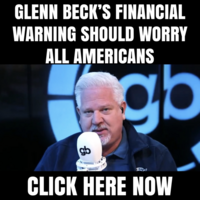 "The images we've seen from the Rio Grande River in recent weeks are compelling. Border security is clearly a problem for the Biden administration and their shift on funding for the wall reflects the strategic need to neutralize the issue in advance of the 2024 elections."
Anderson added, "This would be a great time to have a functioning Congress. The consequences of inaction on immigration reform are inflicting pain in red and blue states and the broad middle of the electorate agrees on a range of reforms that should be no-brainers to Congress."
The outlet reported that wide majorities of Democrats and independents at 73% each and 65% of Republicans agree that overall the U.S. immigration system "has been broken for decades."
As previously reported by Trending Politics News, a poll from Marquette in early October yielded a devastating result for the re-election prospects of incumbent Democrat President Joe Biden when on "Border Security" Trump polled at 52% (+24) to Biden's 28%.
Marquette Poll: Who would handle the following issues better?

The Economy:
Trump 52% (+24)
Biden 28%

Border Security:
Trump 52% (+24)
Biden 28%

Inflation:
Trump 50% (+23)
Biden 27%

Creating Jobs:
Trump 49% (+19)
Biden 30%

Foreign Relations
Trump 43% (+5)
Biden 38%… pic.twitter.com/JFH3o4FMJB

— InteractivePolls (@IAPolls2022) October 5, 2023
As the situation at the southern border continues to deteriorate during the lengthy process of re-initiating construction of a border wall per Biden's recent policy change, the Democrats are likely to continue hemorrhaging support regionally throughout the Southwest and nationally among Black and Hispanic voters as border cities and Democrat-run 'Sanctuary Cities' nationwide continue to bear the brunt of the manufactured crisis.
Tucker Carlson on the 30th episode of his Tucker on X show wrote, "What's happening at the southern border isn't just an invasion, but a crime. The politicians and NGOs responsible for it are criminals, who should be punished accordingly."
Ep. 30 What's happening at the southern border isn't just an invasion, but a crime. The politicians and NGOs responsible for it are criminals, who should be punished accordingly. pic.twitter.com/cbkTSUyogC

— Tucker Carlson (@TuckerCarlson) October 12, 2023
He explained, "Nations are defined by the people who live in them. That is among the most basic of all observations about the world. China is different from Barbados and not just because of Geography. Austria and Zimbabwe are both landlocked countries in the middle of large continents, but they are not the same. That's because their populations are different."