A recently released Marquette Law School Poll national survey has exposed the tottering weakness of the Biden Administration and laid bare the doubt of the American people in the eighty-year-old Democrat incumbent.
The poll has demonstrated what could amount to what the pollster called a "close presidential race," with former President Trump polling at 51% to President Joe Biden's 49% among registered voters.
Marquette wrote,
"The outcome of the election may be determined by the success of respective efforts to mobilize voters over the coming 13 months,"
The pollster cited that when polling likely voters instead, Biden holds the 51% result with Trump garnering 49%.
However, based on the subsequent results on the issues, this can be attributed less to Biden's policies and faith in his abilities and more to hyper-partisan polarization.
Marquette Poll: Who would handle the following issues better?

The Economy:
Trump 52% (+24)
Biden 28%

Border Security:
Trump 52% (+24)
Biden 28%

Inflation:
Trump 50% (+23)
Biden 27%

Creating Jobs:
Trump 49% (+19)
Biden 30%

Foreign Relations
Trump 43% (+5)
Biden 38%… pic.twitter.com/JFH3o4FMJB

— InteractivePolls (@IAPolls2022) October 5, 2023
As summarized on X, formerly Twitter by Interactive Polls, on key issues Trump is easily and profoundly outperforming Biden. They wrote, that the poll shows on, "the Economy" Trump polls at 52% (+24) against Biden's 28%; on "Border Security" he polls at 52% (+24) to Biden's 28%; on "Inflation" Trump polls at 50% (+23) to Biden's 27%; "Creating Jobs" Trump leads with 49% (+19) to 30% and on "Foreign Relations" Trump 43% (+5) versus Biden's 38%.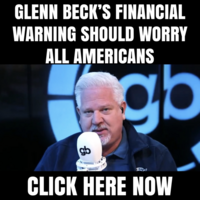 Biden did outpoll Trump in three areas, one of them only just so, on "Medicare and SSA" (Social Security) Biden won by a remarkably razor-thin 2-point margin of 39% to 37%; while on "Abortion" the Democrat polled at 43%.
In an additional body blow to Biden, 77% of those polled said that the phrase "Is too old to be president," describes Biden either "Very Well" or "Somewhat well".
Breaking into the most pivotal categories, registered voters overwhelmingly held a negative view of the economy under Biden with nearly a third at 32% considering it "poor" and 45% saying that it is "not so good," totaling a catastrophic 77% of Americans having a negative opinion. This is particularly dire when considering the 1992 words of Democrat strategist James Carville who warned "It's the economy, stupid."
The poll in question was taken from September 18-25 and composed of 868 registered voters with a +/-4.4% margin of error. For likely voters, the sample was 690 with a +/-4.9% margin. The study appears to have oversampled in favor of Democrats (381 to 400), making the findings against Biden all the more dire.
The poll also asked Republican-leaning voters their primary election preferences which showed Trump with a massive 44% margin over his closest competitor Gov. Ron DeSantis of Florida:
Former President Trump 56%
Florida Gov. DeSantis 12%
Former South Carolina Gov. Nikki Haley 6%
Entrepreneur Vivek Ramaswamy 4%
Former Vice President Pence 4%
Sen. Tim Scott, R-S.C., 2%
Former New Jersey Gov. Chris Christie 1%
As noted by Newsmax, "Biden flips the results and leads Trump by 8 points (53%-45%) among those 'not too/not at all enthusiastic' to vote, perhaps putting the age-old emphasis on voter turnout." This led presidential campaign strategist Dick Morris to observe for the outlet that Trump was behind Biden by large margins in mail-in voting but went on to close the gap with massive advantages with in-person and Election Day votes.
Newsmax wrote in a TruthSocial Post Thursday, "Not only is former President Donald Trump leading President Joe Biden by 3 points among registered voters in the latest Marquette Law School Poll, Trump's lead also widens when voter enthusiasm is considered."