A Democratic congressman and U.S. Senate candidate on Tuesday appeared to threaten a citizen journalist with incarceration for asking about his support for Hamas in a public hallway of a congressional building.
The Daily Caller reports that Rep. Colin Allred (D-TX) was captured on video walking toward the camera as its wielder asked him repeated questions about his vote to defund Israel's Iron Dome and advocating for the unfreezing of funds to Hamas, the Palestinian terrorist organization responsible for last week's attack that has killed thousands of Israelis.
"You're on federal property, you can't do this here," Allred states as he and a female aide attempt to breeze by the journalist, who remained undaunted.
"Congressman Allred, do you regret calling for the release of millions of dollars to Hamas?" he asked. Allred shook his head while his aide piped up, "You really can't do this here."
"I'll call the federal police for you," Allred responds.
"Do you regret voting against Iron Dome funding after Hamas attacked Israel with rockets aimed at civilians?" the journalist continued. "Why are you standing with Hamas over Israel?"
"We'll get the Capitol Police for you," Allred replies.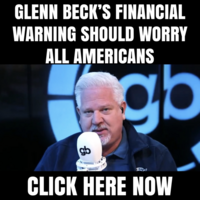 WATCH:

House rules state that "[v]ideotaping and audio recording are permitted in the public areas of the House and Senate office buildings." The Daily Caller reports that the interaction took place inside a public hallway of the Cannon House Building.
Allred, who is challenging Senator Ted Cruz (R-TX) in next year's election, co-signed a letter in 2021 urging President Biden to release millions of dollars to improve infrastructure in Gaza and the West Bank, key Palestinian territories which also harbors members of Hamas. However, the letter called for oversight of spending so as to ensure funds did not make their way to Hamas.
The request may have been nominal as President Biden recently took heat for releasing $6 billion in funds to Iran only for those funds to be potentially used in support of Hamas's attack which saw entire neighborhoods slaughtered and babies beheaded. Following the attacks, Sen. Cruz was among those pointing out how Biden's funding for the autocratic regime was not being safeguarded against the disbursement of money to support terrorism.
Recent polls have shown Sen. Cruz leading Rep. Allred by five points, a sign that criticism of the Democrat's past stances is sure to continue as the campaign heats up.