Rep. Jim Jordan's bid for Speaker of the House position was stymied by a caucus of unapproving Republicans during the first round of voting. Despite Jordan's influential roles within the party and the backing of former Speaker Kevin McCarthy and former President Donald Trump, 20 disapproving Republicans either voted against him or abstained.
The voting started promptly at 1 pm EST, with the Quorum checking the presence of 434 out of 435 House members, with Rep. Gus Bilirakis (R-FL) being the lone absentee.
The 20 Republicans who voted against or abstained from supporting Jim Jordan were:
Don Bacon (R-NE)
Ken Buck (R-CO)
Angelina Chavez-Deremer (R-OR)
Anthony D'Esposito (R-NY)
Mario Diaz Balart (R-FL)
Jake Ellzey (R-TX)
Andrew Garbarino (R-NY)
Carlos Gimenez (R-FL)
Tony Gonzales (R-TX)
Kay Granger (R-TX)
John James (R-MI)
Mike Kelly (R-PA)
Jen Kiggans (R-VA)
Nick Lalota (R-NY)
Doug LaMalfa (R-CA)
Mike Lawler (R-NY)
John Rutherford (R-WA)
Victoria Spartz (R-IN)
Mike Simpson (R-ID)
Steve Womack (R-AR)
Outside a New York City courtroom, former President Trump had expressed his confidence in Jordan's election, stating, "There seems to be great unification. I think Jim Jordan will be a great speaker." Similarly, Rep. Elise Stefanik (R-NY), Chair of the House GOP Conference, offered fervent support for Jordan, emphasizing his dedication and representation as "the voice of the American people who have felt voiceless for far too long."

The division within the Republican ranks became undeniable when Fox News host Brian Kilmeade's off-the-cuff remark was accidentally broadcast. In a hot mic incident, he labeled Rep. Don Bacon (R-NE) a "dumbass" for his vote in favor of Kevin McCarthy over Jim Jordan.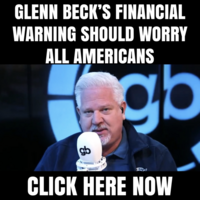 Jordan's journey towards the Speaker's chair had a solid lineup of endorsements. Rep. Stefanik (R-NY) lauded Jordan's spirit and commitment, and Former Speaker McCarthy was seen on Fox Business predicting Jordan's victory as the "56th Speaker of the House."

However, the day's voting results have disrupted such forecasts. The tense first round of voting indicates that despite having a significant pool of endorsements, Jordan's pathway to the Speaker's chair isn't clear-cut.
Drawing parallels to McCarthy's election process, which also experienced multiple rounds, the House now anticipates further voting rounds. These might encompass in-depth negotiations with those opposed to Jordan or possibly bring a new nominee into the mix.
Today's developments have made a point of the deep-seated divisions within party lines, especially the Republican Party. The focus now shifts to the forthcoming votes in the House and the eventual coronation of the new Speaker.