Fox News host Brian Kilmeade was caught on a hot mic today labeling Rep. Don Bacon (R-NE) a "dumbass" following his vote for Kevin McCarthy as House Speaker instead of the anticipated Jim Jordan.
Despite endorsements from key Republican figures including former President Donald Trump and the outgoing Speaker Kevin McCarthy, Jordan was blocked from ascending to the leadership role after a contentious first round of voting.
The mood in the House was noticeably strained when, during live coverage, Kilmeade's remark was caught on a hot mic as a candid reaction to Bacon's vote for "McCarthy."
Five GOP representatives were staunchly against Jordan's speakership, with another eight leaning or undecided. Prior to the voting process, Jordan received significant endorsements, with Rep. Elise Stefanik (R-NY) stating that he would be "We the People's Speaker for such a time as this," lauding his fighting spirit and dedication. Former Speaker McCarthy was also confident, predicting on Fox Business that Jordan would become the "56th Speaker of the House."
In total, 20 Republicans voted against Jordan's bid.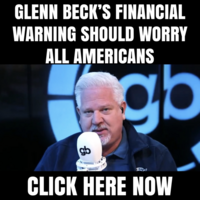 This latest hiccup in the voting process draws parallels to McCarthy's own ascent to Speaker, which also witnessed multiple voting rounds and negotiations.
Given the events of today, the House is set to see further voting rounds, with potential negotiations in the backdrop, until a Speaker is elected.
REACTIONS:
Don Bacon 👇🏻 https://t.co/y1WHwPwkzL

— Benny Johnson (@bennyjohnson) October 17, 2023
Hilarious. However, there are a lot of them in that room.

— Mike Sperrazza (@MikeASperrazza) October 17, 2023
Good. Republicans in congress deserve all the negative criticism they're going to get after this vote.

— BigT (@LilBiggieT) October 17, 2023
He's not wrong👍🇺🇸

— drmini14 🦅🇺🇸 (@drmini141) October 17, 2023
Heard it. Kilmeade for the win.
Correct answer.

— Christopher Colombo (@clhwi2017) October 17, 2023