In a rather unconventional media interaction, Canadian Conservative Party Leader Pierre Poilievre was seen casually enjoying an apple while expertly fielding questions from a journalist.
The journalist began by suggesting Poilievre's strategy was populist, implying it appealed to people's emotions rather than rational considerations, to which Poilievre calmly inquired, "What does that mean?"
He then pressed for specific examples, to which the reporter had none.
The exchange got heated when the journalist drew parallels between Poilievre's strategies and those of former U.S. President Donald Trump, insinuating that the Conservative Leader might be adopting Trump's playbook. Poilievre didn't let that slide, demanding specifics about which "page" of Trump's "book" he was allegedly taking notes from.
The highlight of the interaction came when the journalist faltered while trying to express his concerns about Poilievre's approach to politics. Rather than capitalizing on the journalist's lapse, Poilievre simply asked, "I don't know what your question is."
WATCH: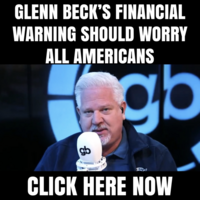 Finally, when asked why Canadians should trust him with their votes, Poilievre provided a crisp response emphasizing 'common sense.'
"You know, the guy [Justin Trudeau] prints $600 billion, grows our money supply by 32% in three years. That's growing the money eight times faster than the economy. No wonder we have the worst inflation in four decades."
REACTIONS:
Poilievre is currently polling at a huge majority, as soon as we have an election in Canada he will destroy blackface trudeau. The longer they wait the worse their defeat will be. Hopefully we don't have to wait until 2025.

— Jesse James Ainger (@JesseJamesAing) October 17, 2023
Journalists really are repugnant. Pierre not letting them just spout ideology before a question without asking for specific examples. Then giving simple answers. Masterclass smack down if I've ever seen one.

— Shoulder to the Stone (@shouldertostone) October 17, 2023
Excellent!
"Many would say…"
Name them.

— The Honker (@Honker0) October 17, 2023
Journalists (who are the enemy) have never received any push back because they run in circles that are extremely far left.

merely saying "This is wrong because it is right-wing!" gets them an A in university. They are seriously bereft of any meaningful thoughts.

— McHeartAttack (@Vico_battista) October 17, 2023
Yes, a banana would have definitely given a different impression. 😂😂😂

— What? (@Possiblyinabit) October 17, 2023