In recent developments surrounding the race for the House Speaker position, lobbyists have shown significant enthusiasm for GOP's Patrick McHenry (R-NC) potentially taking the gavel. Here's a comprehensive look at the unfolding events.
The North Carolina Republican, who currently leads the House Financial Services Committee, has been playing a subtle role as the speaker pro tempore. McHenry, a seasoned Beltway insider since 2005, has emerged as a strong contender. His experience as Chairman of the House Financial Services Committee and his tenure as Deputy Whip under Scalise provide him with a unique perspective on the challenges ahead.
Since McHenry took on this temporary role following the ousting of former Speaker Kevin McCarthy (R-CA), lobbyists from both political spectrums have expressed hope that McHenry might retain the position for a more extended period. Despite the wishes of many, McHenry, a close ally of McCarthy, has stated that he isn't keen on taking up the job.
However, McHenry's close ties with the corporate world, especially financial sectors, have drawn criticism from watchdog groups. They argue that having McHenry as the speaker would mean having someone deeply connected with financial giants at the helm.
Matt Gaetz (R-FL) has publicly expressed his opposition to McHenry becoming the interim Speaker, stating, "I'm against Speaker Light. I'm against Bud Light. I believe it is a constitutional desecration to not elect a Speaker of the House. We need to stay here until we elect a Speaker."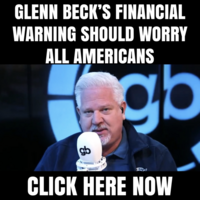 McHenry's influence in the political arena is evident from his fundraising efforts. His campaign and leadership funds have seen a 125% increase this year, with significant contributions from banking interests that his committee oversees as reported by Bloomberg. By mid-year, his re-election campaign and his leadership PAC, Innovation PAC, had amassed $2.2 million.
The race for the House Speaker has seen its share of twists and turns. Rep. Jim Jordan (R-OH) fell short on two ballots, and Rep. Steve Scalise (R-LA) withdrew his candidacy. Several lobbyists, including some former speakers, have expressed their desire for McHenry to have the authority to run the chamber.
McHenry, 47, requires support from Democrats to secure the interim position, which holds the same authority as the full speakership. Rep. David Joyce (R-OH), a staunch critic of Jordan, had earlier expressed his intention to support McHenry's appointment. Interestingly, McHenry, who has been vocal about his disinterest in the Speaker role, is expected to acknowledge Rep. Joyce's motion on the floor.
Jordan, once thought to have a grasp on the House speakership and later foiled by the "Swamp 22," will now back a motion to install Speaker McHenry as full interim Speaker through January.
Former Speaker Newt Gingrich (R-GA) has mentioned that having McHenry lead the House would be a preferable alternative to the ongoing "gridlock and chaos." This sentiment was echoed by ex-Speaker John Boehner (R-OH), who endorsed McHenry in a post on a social media platform.
As days progress, conservatives have been growing increasingly restless, given that Gaetz and his group did not have a contingency plan to prevent the ongoing chaos.