A federal judge on Thursday gave the green light to JPMorgan Chase's $290 million settlement with women who revealed that Jeffrey Epstein sexually abused them, and alleged that the financial giant knew about Epstein's conduct and turned a blind eye.
U.S. District Judge Jed Rakoff called the deal "a really excellent settlement" that could curtail future sex trafficking by providing consequences for banks who refuse to report transactions relating to it, Reuters reported. "This case sent a message through this very substantial settlement that banking institutions … have responsibilities that perhaps were not fully recognized in the past," the judge said.
The settlement — which was initially agreed to in June — comes after disclosures revealed that JPMorgan ignored internal warnings and failed to investigate red flags relating to Epstein because he had been a longtime valuable client. Epstein was a client with the firm from 1998 to 2013.
The financial giant continued to offer him their services even after he was arrested on prostitution charges in 2006 and later pleaded guilty two years later.
JPMorgan did not admit any wrongdoing in agreeing to the settlement. "This was a fair and just outcome for the nearly 200 survivors who bravely came forward," a JPMorgan spokesperson said after the hearing, according to Reuters.
Prior to approving the settlement, Rakoff rejected a request by 16 U.S. states and Washington D.C. to change wording in the agreement. The attorneys general argued that it would prevent them from properly charging individuals connected to the Epstein trafficking cases.
James Grayson, a lawyer for New Mexico, said the state has an ongoing investigation into the matter and was concerned that the firm could block future claims. He did not elaborate further on the details of the state probe. Epstein did own a ranch in New Mexico, which has been cited in abuse claims brought forward by a number of women.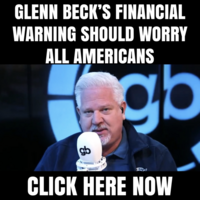 In denying the request, Rakoff noted that states have not yet brought any claims and pointed to a previous settlement agreement between the U.S. Virgin Islands and the firm. The U.S. Virgin Islands sued JPMorgan last year and reached a $75 million settlement in September.
Epstein owned two islands in the territory.
"You guys sat on your hands and now you want to object to the settlement," Rakoff said.