Wagner Group leader Yevgeny Prigozhin has reportedly agreed to halt the advance of Wagner columns towards Moscow after negotiating with Belarusian President Alexander Lukashenko.
"This morning, Russian President Vladimir Putin briefed his Belarusian counterpart on the situation in southern Russia with the private military company Wagner. The heads of state agreed on joint actions," wrote the Belarusian leader's office in a press release.
The release went on to say that Lukashenko has held dialogue with Prigozhin and his forces in conjunction with Russian President Vladimir Putin.
"Negotiations continued throughout the day. As a result, they came to agreements on the inadmissibility of unleashing a bloody massacre on the territory of Russia. Yevgeny Prigozhin accepted the proposal of President of Belarus Alexander Lukashenko to stop the movement of armed persons of the Wagner company in Russia and take further steps to de-escalate tensions," the statement continued.
"At the moment, on the table is an absolutely profitable and acceptable option for solving the situation, with security guarantees for the Wagner PMC fighters."
Reports are coming in of successful negotiations with Wagner, faciliated by Belorussian President Lukashenko. pic.twitter.com/pDVbMUf9an

— Russians With Attitude (@RWApodcast) June 24, 2023
Prigozhin later confirmed that Wagner forces would be returning to their bases in order to "avoid bloodshed."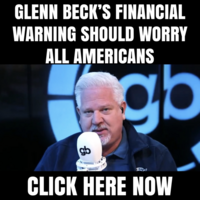 "The moment has come when blood can be shed. Understanding all the responsibility for the fact that Russian blood can be shed on one of the sides, we turn our columns around and leave in the opposite direction to the field camps according to the plan," the paramilitary leader said in an audio statement.
The ceasefire agreement comes as upwards of 20,000 Wagner contractors were headed towards Moscow where they engaged in skirmishes with Russian MoD forces along the way. Wagner troops occupied the key logistical hub of Rostov and surrounded a crucial military headquarters located in the city.
From there, columns of fast-moving Wagner columns advanced on Moscow and shut down multiple Russian aircraft. The Russian armed forces also launched a number of strikes against Wagner forces on the M4 highway leading to Moscow while troops loyal to Putin fortified Moscow.
The reported ceasefire comes as the Wagner columns approached Moscow while Chechen forces loyal to the Russian government closed in on Rostov.
This is a developing story.