On Thursday, Judge Arthur Engoron issued a directive preventing former President Donald Trump from moving his assets without prior notification to a court-appointed monitor. The order requires Trump and his co-defendants to reveal all entities they possess and to provide prior notice of "any anticipated transfer of assets or liabilities to any other entities," according to Fox News.
Beyond Trump, the order also encompasses Donald Trump Jr., Eric Trump, the Trump Organization's former CFO Allen Weisselberg, and its controller, Jeffrey McConney. The group is given until October 26 to submit the relevant details to ex-federal judge Barbara Jones, who is currently supervising the finances of the Trump Organization.
Earlier today, Trump attacked the civil case he's endured. He wrote, "The ridiculous A.G. case against me in New York, brought by the Racist and Incompetent Peekaboo James, is being studied and mocked all over the World. Companies are Fleeing! It, and the highly political, Trump Hating Judge, are DESTROYING the Image and Reputation of the New York State Legal System & Courts."
Trump also shared a video of AG Letitia James in which she termed him as an "illegitimate president." Over the past few days, Trump has claimed that James is acting out of political spite, dubbing her as "corrupt" and a tool in President Biden's campaign for re-election. He aired a clip from 2018, when James was campaigning, where she condemned him as an "illegitimate president" and promised to pursue legal action should she be elected.
WATCH:

"America is in uncharted territory. We are angrier and more divided than we have ever been at any point in our history since the Civil War," James says in this 2018 footage. "At the eye of the storm is Donald Trump, ripping families apart, threatening women's most basic rights. I'm running for attorney general because I will never be afraid to challenge this illegitimate president."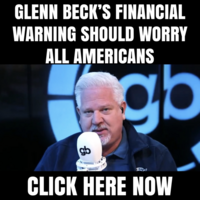 She goes on to add, "He should be charged with obstructing justice. I believe that the president of these United States can be indicted for criminal offenses. We would join law enforcement and other attorneys general across this nation in removing this president from office." Later on, Trump showcased another set of her campaign moments, where she consistently pledged to sue him.
"THIS IS FROM 2018—WITCH HUNT!!" Trump wrote.
This is the second order from Engoron since the start of the trial on Monday. On Tuesday, Engoron issued a gag order against Trump after the 45th President blasted one of Engoron's law clerks to the press and on social media. Engoron told the Trump legal team on the second day of the ongoing fraud trial, "Consider this statement a gag order on all parties with respect to posting or publicly speaking about any member of my staff."
Trump wrote in a since-deleted post, "Schumer's girlfriend, Alison R. Greenfield, is running this case against me. How disgraceful! This case should be dismissed immediately."
Outside the courthouse, Trump called attention to the post, telling the gathered reporters that the connection between Schumer and Greenfield proved the trial to be a "witch hunt."
"You saw what was just put out about Schumer and the principal clerk. That is disgraceful," he told the press, adding that the trial is "rigged" and "fraudulent."