Trump criticized DeSantis' handling of COVID-19 and closing of Florida beaches on the weekends. He dubbed DeSantis as "DeSanctimonious" and warned against a DeSantis presidential run in 2024.
On Tuesday, Florida Governor DeSantis responded to the former President's criticism, saying he faces attacks from all sides but the verdict is for the people to decide.
Daily Caller asked DeSantis at a press conference on education the following: "Trump has criticized you a number of times in the past couple of days on a number of different issues, one of them being COVID in the state."
DeSantis responded saying: "I roll out of bed, I have people attacking me from all angles. It's been happening for many, many years. And if you look at the good thing about it, though, is like if you take a crisis situation like COVID, you know, the good thing about it is when you're an elected executive, you gotta make all kinds of decisions. You gotta steer that ship, and the good thing is that the people are able to render a judgement on whether they reelect you or not."
The Governor of Florida continued: "I'm happy to say, you know, in my case, not only did we win reelection, we won with the highest percentage of the vote that any Republican candidate has in the history of the state of Florida," DeSantis claimed. "That verdict has been rendered by the people of the state of Florida."
Ron Desantis responds to a question by @henryrodgersdc on recent criticism he's received from Donald Trump:

"People are able to render a judgment on that, whether they re-elect you or not…that verdict has been rendered by the people of the state of Florida." pic.twitter.com/15Ez0SHoSU

— Daily Caller (@DailyCaller) January 31, 2023
Trump wrote on Truth Social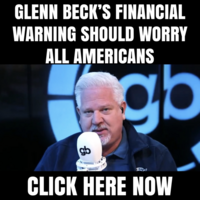 "The Fake News Media was good yesterday in their coverage of my stops in New Hampshire and South Carolina. Other than The Globalist Street Journal, which is rarely accurate or good, they said the day was really "amazing." The enthusiasm to MAKE AMERICA GREAT AGAIN has never been stronger. The revelations about Ron DeSanctimonious doing FAR WORSE than many other Republican governors, including that he unapologetically shut down Florida and its beaches, was interesting, indeed. DJT leading BIG!!!"
HERE IS THE LINK TO THE POST ON TRUTH SOCIAL
https://truthsocial.com/users/realDonaldTrump/statuses/109775208714697257
Florida Governor Ron DeSantis hadn't publicly addressed Trump's criticism until November, when he hinted at "noise" surrounding him. On Tuesday, DeSantis appeared to respond to Trump's recent attacks during a press conference. This comes as Trump is set to announce a potential 2024 presidential run and polls show DeSantis ahead of Trump in a hypothetical primary.
In November, Desantis said "One of the things I've learned in this job is when you're leading, when you're getting things done, yeah, you take in incoming fire," he goes on. "That's just the nature of it. I roll out of bed in the morning, I've got corporate media outlets that have a spasm just the fact that I'm getting up in the morning, and it's constantly attacking, and this is just what's happened."
Trump dubbed Gov. DeSantis "Ron DeSanctimonious" at a PA rally while reading 2024 candidate popularity rates. He labeled DeSantis as an average governor whose popularity was only boosted by his endorsement.
According to Oddschecker, Ron DeSantis has a 33.33% of winning 2024's presidency and Trump has a 22.22% chance.