Fox News Channel has continued to dominate the woke competition as we roll into 2023, with one of its signal shows, "The Five," taking the cake and becoming the most watched show on cable news. For the week ending January 22nd of this year, it averaged a gargantuan total audience of 3.332 million viewers!
Reporting on the incredible performance of "The Five" and similarly good performance of other shows in the FNC lineup, shows such as "Tucker Carlson Tonight" and "Hannity," Forbes reported:
Fox News Channel dominated the week's cable news ratings, with The Five taking the title as the most-watched show in cable news. The Five drew an average total audience of 3.332 million viewers for the week ending January 22nd, according to ratings data compiled by Nielsen. The panel program continues to be a stronger performer, despite airing outside of prime time, when viewership levels are higher.

After The Five, the highest-rated shows of the week were Tucker Carlson Tonight (3.086 million viewers), Jesse Watters Primetime (2.647 million viewers), Hannity (2.386 million viewers) and Special Report with Bret Baier (2.367 million viewers)—all airing on the Fox News Channel.
And though those top shows led the way for FNC as it outperformed, Fox News' other shows did well too, particularly when compared against the competition.
In prime time, for example, Fox News was on top of all the other cable news networks. It averaged nearly 2 million viewers, which was far better than either MSNBC or CNN and indeed beat both of them combined.
Even more reflective of that massive outperformance is that FNC had a whopping 92 of the 100 highest-rated cable news shows for the week ending January 22nd. 92 out of 100!
And that general outperformance bled over into outperformance when compared to CNN and MSNBC in an even more important area: the 25-54 demographic. Reporting on that, Forbes reported that "Tucker Carlson Tonight was first with 442,000 viewers, followed by The Five (374,000 viewers), Hannity (303,000 viewers), Jesse Watters Primetime (266,000 viewers) and Special Report with Bret Baier (256,000 viewers)."
Outside of prime time and "The Five," Fox News did well too. For example, "Fox & Friends" brought in an average audience of 1.26 million viewers. MSNBC, meanwhile, only managed to bring in 760,000 viewers for "Morning Joe," one of its more popular shows. Similarly, CNN's morning sow, "CNN This Morning," did abysmally, bringing in only 331,000 viewers.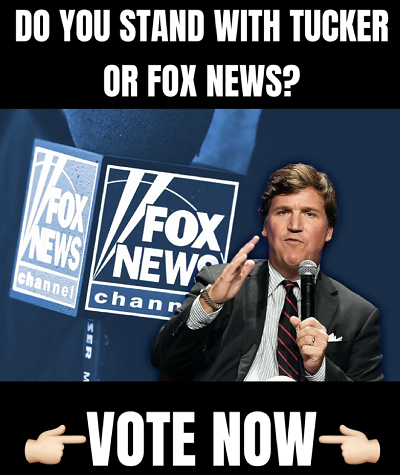 Fox News also crushed it in the late-night comedy market, with "Gutfeld!" dominating 2022 with an average of over 2 million viewers, beating even famous late-night comedy shows like "Jimmy Kimmel Live" and "The Tonight Show." Kimmel averaged 1.819 million viewers, coming close to Gutfeld but still falling up short, whereas Jimmy Fallon only managed to scrape together an average of 1.278 million viewers.
So, Fox News Channel's domination is pretty much absolute. It wins in the morning, "The Five" is the top cable news show, Tucker and others dominate prime time, and Gutfeld wraps up the day with a terrific, hilarious late-night performance. Meanwhile, the woke competition is left in the dust.
By: Will Tanner. Follow me on Twitter @Will_Tanner_1