Kevin McCarthy recently made the headlines when he announced that, contrary to earlier reporting, the Republicans would have the votes necessary to remove Rep. Ilhan Omar from her position on the House Foreign Affairs Committee.
Well, now that Republicans have the votes necessary to remove Rep. Omar, House Minority Leader Hakeem Jeffries has to respond to the effort to give her the boot. He did so in a press conference, but things went somewhat off the rails when he admitted that the GOP accusations of anti-Semitism were accurate, saying:
"Now the other thing that's going to occur today relates to this effort to remove, in a partisan fashion, Representative Ilhan Omar from the Foreign Affairs Committee after House Democrats unanimously voted for Ilhan to continue her service on the Foreign Affairs Committee.
A refugee elected to the United States Congress, duly sent back to the House by her constituents in Minnesota. Now, Representative Omar certainly has made mistakes. She has used anti semitic tropes that were clearly and unequivocally condemned by House Democrats when it took place four years ago…"
Watch Rep. Jeffries admit that here:
BREAKING: Hakeem Jeffries admits Rep. Omar has used antisemitic tropes pic.twitter.com/2wwp4tY2ng

— Clayton Keirns (@CKeirns) February 2, 2023
Rep. Jeffries' admission on that front is important because it effectively means that he is admitting the GOP accusations about Rep. Omar, the accusations at the basis of her getting kicked off the House Foreign Affairs Committee, are true.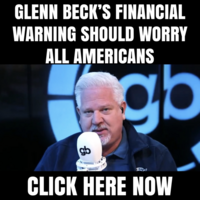 The GOP included those accusations in its resolution about her being kicked off the committee, saying, for example:
"Whereas on February 10, 2019, Representative Ilhan Omar suggested that Jewish people and the American Israel Public Affairs Committee (AIPAC) were buying political support, saying, "It's all about the Benjamins, baby," leading to condemnation from Republicans and Democrats alike for her use of an anti-Semitic trope;"
"Whereas on February 11, 2019, Congressional Democratic Leadership issued a joint statement in response to Representative Omar, saying, ''Anti-Semitism must be called out, confronted and condemned whenever it is encountered, without exception'';
"Whereas on February 27, 2019, Representative Omar doubled down on her stance at a forum in Washington D.C. by saying, ''I want to talk about the political influence in this country that says it is OK for people to push for allegiance to a foreign country'';
"Whereas then-Chairman of the Committee on Foreign Affairs Eliot Engel condemned Representative Omar's comments by stating ''It's unacceptable and deeply offensive to call into question the loyalty of fellow American citizens because of their political views, including support for the U.S.-Israel relationship. We all take the same oath. Worse, Representative Omar's comments leveled that
charge by invoking a vile anti-Semitic slur'';"
"Whereas on June 7, 2021, Representative Omar equated the United States and Israel with Hamas and the Taliban by stating ''We must have the same level of accountability and justice for all victims of crimes against humanity. We have seen unthinkable atrocities committed by the U.S., Hamas, Israel, Afghanistan, and the Taliban'', establishing a false equivalency between Israel—which has the right and responsibility to protect itself and its citizens from all forms of terrorism—and Hamas, a foreign terrorist organization actively engaged in committing war crimes, including using civilians as human shields, which is banned under customary international humanitarian law;"
So, in his press statement, Jeffried effectively admitted to what Republicans are alleging, which isn't great for Ilhan.
By: Will Tanner. Follow me on Twitter @Will_Tanner_1