In a surprising turn of events, former U.S. President Donald Trump has announced significant changes to his legal team, following a federal indictment for allegedly mishandling classified documents, obstruction, and other charges.
Two of his lawyers, Jim Trusty and John Rowley, have formally resigned from their roles, according to a statement released on Friday.
The joint statement from Trusty and Rowley read: "This morning we tendered our resignations as counsel to President Trump, and we will no longer represent him on either the indicted case or the January 6 investigation." The reasons for their departure remain undisclosed at this time.
In response to their resignations, Trump released his own statement on Truth Social, declaring: "For purposes of fighting the Greatest Witch Hunt of all time, now moving to the Florida Courts, I will be represented by Todd Blanche, Esq., and a firm to be named later."
Trump did not miss an opportunity to lambast his opponents, stating that Trusty and Rowley "were up against a very dishonest, corrupt, evil, and 'sick' group of people, the likes of which has not been seen before." He also hinted at more impending announcements, saying, "We will be announcing additional lawyers in the coming days."
The former president also pointed his finger at current President Joe Biden, questioning: "When will Joe Biden be indicted for his many crimes against our Nation?"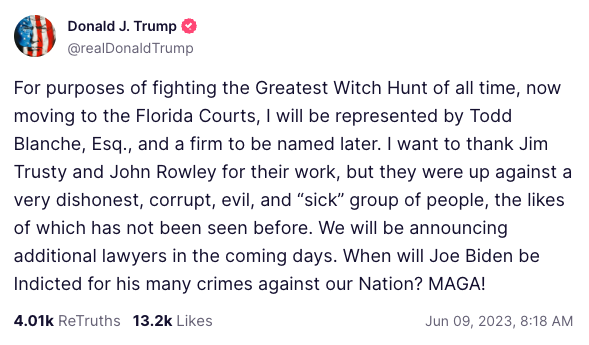 Todd Blanche, Esq., a well-known lawyer with a history of high-profile cases, is now set to represent Trump in the Florida courts. The name of the firm that will be working alongside Blanche is yet to be revealed.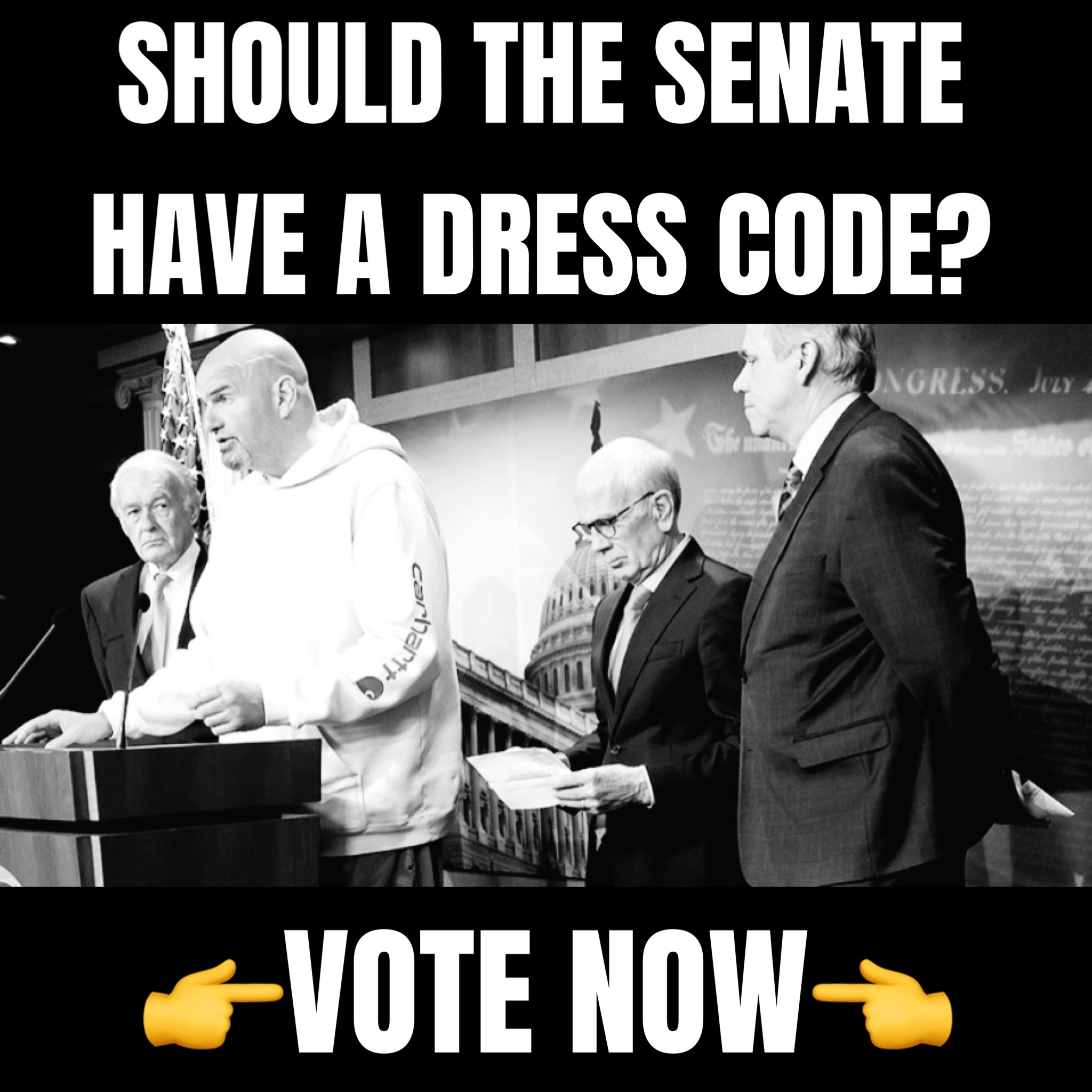 The shakeup in Trump's legal team comes as he faces serious charges, including the alleged illegal retention of classified documents and obstruction. The former president, however, continues to maintain his innocence and views the indictment as part of what he calls "the Greatest Witch Hunt of all time."
As the case progresses, all eyes are on Trump, his new legal team, and the implications this could have for the former president's future. While the identity of additional lawyers is still unknown, the appointment of Todd Blanche suggests a strategic move to build a robust defense against the charges. The departure of Trusty and Rowley marks another chapter in the unfolding legal saga surrounding Trump, who remains a highly polarizing figure in American politics.
Blanche, a former federal prosecutor, has established himself as a founding partner of Blanche Law. In 1996, he successfully completed his studies at American University and later obtained a law degree from Brooklyn Law School. Over the years, he has been involved in several significant legal cases associated with notable figures connected to Trump.
Before joining Trump's legal team, Blanche spent five years as a partner at Cadwalader, Wickersham & Taft, which is New York City's oldest law firm. During his tenure, he specialized in white-collar defense and investigations, contributing his expertise to the firm's reputable practice.
His extensive background in handling white-collar cases including investigating and prosecuting various offenses such as tax fraud and money laundering should help. Blanche's legal representation extends to political figures associated with Trump, including Paul Manafort, the former campaign chairman, who faced charges of mortgage fraud and other state felonies in 2019.