On Thursday afternoon, former President Donald Trump disclosed on his social media platform Truth Social that he has been indicted and is due to appear in a federal courthouse in Miami at 3 PM on Tuesday.
According to The New York Times, Trump has been indicted on seven separate charges. Here are the charges that are being reported:
Deliberate withholding of national defense secrets: Former President Donald Trump has been indicted on this charge, which involves the intentional act of not disclosing important information related to national defense. This charge likely falls under the purview of the Espionage Act, which deals with the protection of classified information.
Conspiracy to obstruct justice: Trump faces an indictment for conspiring to obstruct justice, indicating that he is accused of collaborating with others to impede or hinder the proper functioning of the justice system. It's important to note that the charge of conspiracy to obstruct justice requires the involvement of at least two parties who work together to obstruct the legal process.
Issuance of false statements: Another charge outlined in the indictment is the alleged act of making false statements. This charge suggests that Trump is accused of intentionally providing inaccurate or misleading information to investigators. It is possible that this charge may also be considered a conspiracy charge, as it could require evidence of Trump and at least one other person agreeing to mislead investigators and taking overt actions to further that plan.
In his posts, Trump drew attention to what he referred to as the "Boxes Hoax." Trump pointed out the double standard, explaining that Joe Biden has an extensive collection of boxes housed at various locations.
"The corrupt Biden Administration has informed my attorneys that I have been indicted, seemingly over the Boxes Hoax," Trump wrote in his first post. "Joe Biden has 1850 boxes at the University of Delaware, additional boxes in Chinatown, D.C., with even more boxes at the University of Pennsylvania, and documents strewn all over his garage floor."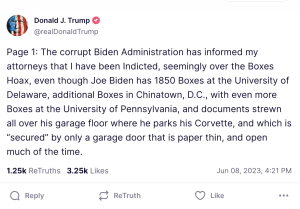 In his subsequent post, Trump confirmed his scheduled court appearance, expressing his disbelief that a former President could be placed in such a situation. The former President also highlighted his strong polling numbers, despite his legal issues, leading all candidates for the 2024 Presidential election.
"I never thought it possible that such a thing could happen to a former President of the United States, who received far more votes than any sitting President in the History of our Country, and is currently leading, by far, all Candidates, both Democrat and Republican, in Polls of the 2024 Presidential Election," he declared.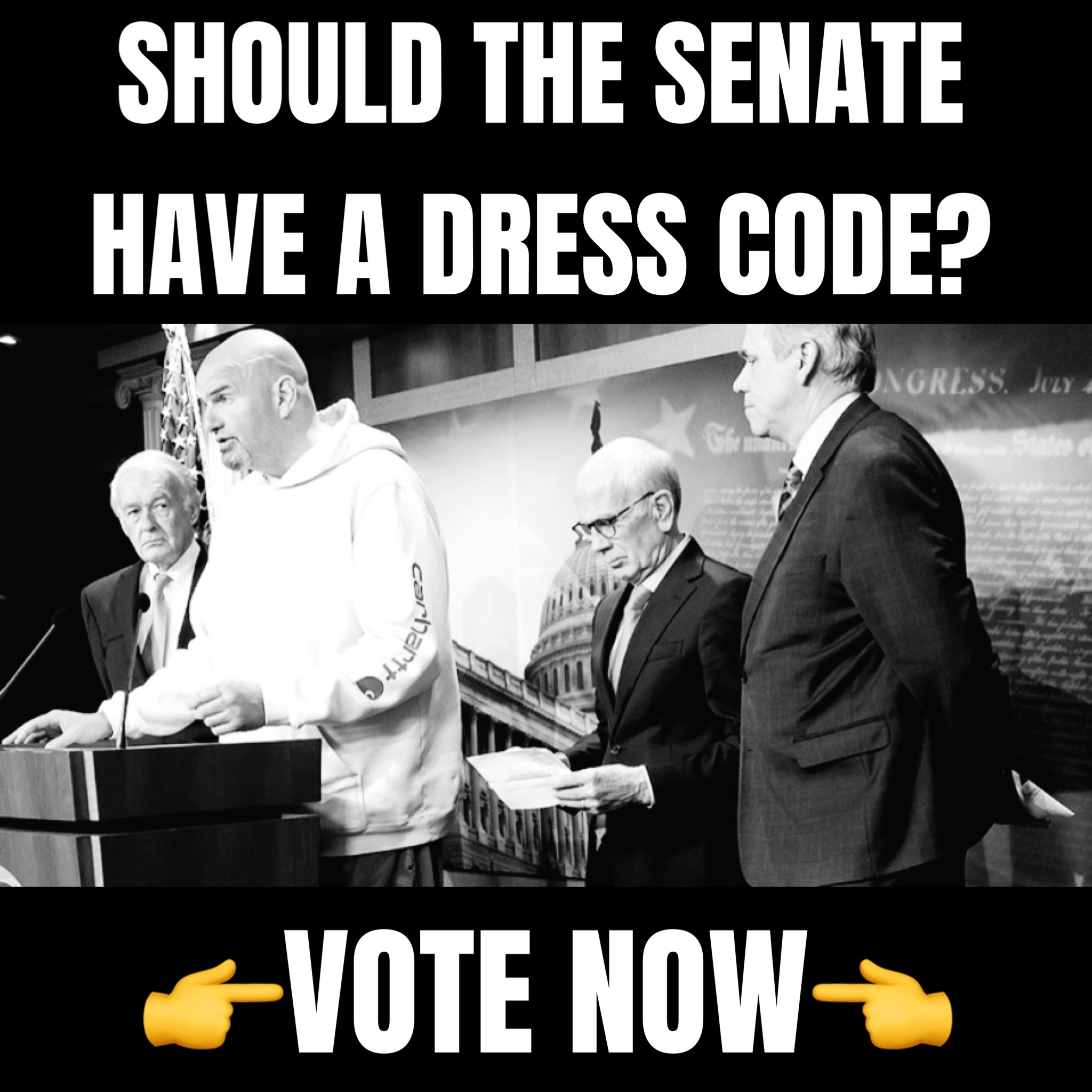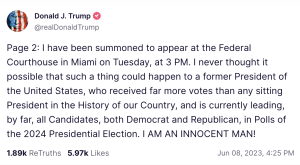 In a final post, the former president characterized the indictment as a "dark day" for America. "We are a country in serious and rapid decline, but together we will Make America Great Again!" he proclaimed. The central focus of the investigation is the discovery of classified documents at Mar-a-Lago, Trump's Florida residence, in August 2022. The Special Counsel was also probing potential obstruction of attempts to recover the Mar-a-Lago records.