On Monday, former President Trump vowed to terminate federal programs promoting gender transition and reverse Biden's policies on gender-affirming care if re-elected.
As part of this effort, Trump said he intends to issue an executive order directing all federal agencies to cease promoting gender transition.
"I will revoke Joe Biden's cruel policies on so-called 'gender-affirming care.' Gender affirming? A process that results in the physical mutilation of minor children," Trump said.
Trump continued, "I will sign a new executive order instructing every federal agency to cease all programs that promote the concept of sex and gender transition at any age. It's enough."
Trump made these statements at an event for Club 45 USA in Palm Beach, Florida, in the home state of possible competitor Ron DeSantis.
WATCH BELOW:
NEW: Trump vows to end federal programs promoting gender transition at any age.

Do you support this? pic.twitter.com/EiZdeIAUZM

— Collin Rugg (@CollinRugg) February 21, 2023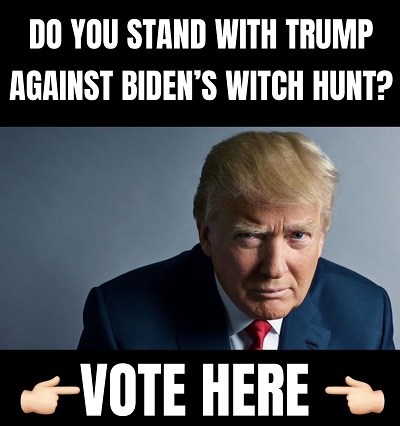 Trump made similar statements in January.
On a video posted on Truth Social, Trump announced that if re-elected, he would take action against doctors who perform gender-affirming treatments on minors.
He described these treatments as "child abuse" and "child sexual mutilation."
He also stated that federal agencies would be tasked with policing these treatments and that schools would be encouraged to promote traditional family values, including the roles of mothers and fathers, saying he would make a push to "promote positive education about the nuclear family" and "the roles of mothers and fathers."
Trump's proposals to restrict gender-affirming care for minors are expected to face strong opposition from LGBTQ rights advocates. These proposals would require federal law to recognize that there are only two genders.
Trump plans to push for a nationwide ban on gender-affirming care for minors, investigate the pharmaceutical industry and hospitals through the Department of Justice, and promote traditional family values in schools. The Department of Health and Human Services defines gender-affirming care as a range of services, including medical, surgical, mental health, and non-medical, for transgender and nonbinary individuals.
Trump described these procedures as potentially "deliberately covered up horrific long-term side effects of sex transitions in order to get rich."
Trump announced that he would cut off doctors who provide hormones or surgery to trans youth from Medicare and Medicaid, which could end many doctors' careers. He also stated that he would make it easier for minors who regret receiving gender-affirming care to sue their doctors, labeling these procedures as "unforgivable."
Moreover, he indicated that his policy changes would also impact education, hinting at a "new credentialing body for teachers." He also wants to "promote positive education about the nuclear family, the roles of mothers and fathers and celebrating, rather than erasing, the things that make men and women different."